Buy A Cask
UPDATE 2ND DECEMBER 2021 - ALL LAGG CASKS ARE NOW SOLD AND THE LAGG CASK SOCIETY IS FULL! Thank you for you interest!
We're releasing only 700 casks for public sale in the first ten years of distilling.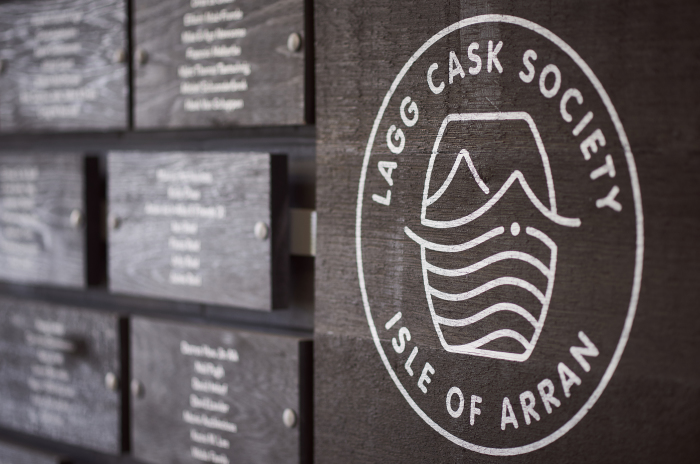 Be part of a new island whisky legacy
700 first fill ex-Bourbon Barrels have been released for sale, each containing a rich, earthy, peated spirit that will become the staple of Lagg Single Malt in years to come. Buy a cask of scotch whisky from Lagg Distillery and you'll automatically become a member of the exclusive Lagg Cask Society with many benefits, including:
your name on our Wall of Fame within the distillery
Arran Golf Pass - a complimentary round at each of the island's seven golf courses
a complimentary dinner, bed and breakfast stay for one at the historic Lagg Hotel
complimentary tours of the visitor centre and 10% off all Lagg exclusive whisky purchases in the Lagg Distillery shop for a period of ten years. Please note the 10% would not be valid against purchases of Lochranza Distillery Single Malts for sale in the Lagg shop.
Perhaps most exciting of all, you will be gifted, from us, a bottle from Cask Number One - the very first cask whisky to be filled at Lagg. The very first cask filled was a Sherry Hogshead, in contrast to the Bourbon Barrels which are most routinely filled at Lagg, and as such you will be one of the first to own a bottle of 10 year-old Lagg Single Malt, matured in a Sherry Cask from Cask Number One! A rare bottle indeed.

Share in the legend of Lagg
Register your interest and place your order now - just complete the form below. And don't forget that you can share the dream, share the dram - we have quite a few casks which are owned by groups of family and friends. A wonderful project for the future that you can enjoy year after year as you watch your cask mature and sample it annually.
Of the 700 casks initially nearly all now have been secured so if you have been thinking about a purchase, now is a great time to get in touch!
Request more info on buying a whisky cask