Lagg Distillery Online Competition
The competition will run on @LaggWhisky Instagram and Facebook channels from 10am on Saturday 18th April until 11.59pm on Sunday 19th April 2020. To enter, individuals must comment on the post either on the Lagg Facebook or Lagg Instagram channel with the correct number of bottles shown in the below image: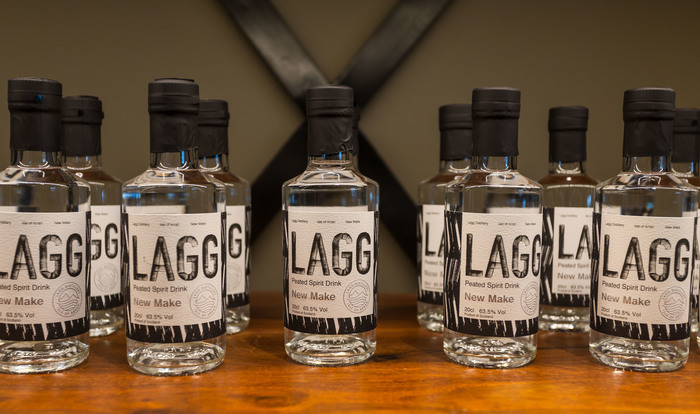 All entrants who correctly state how many bottles can be seen in the above image will have their names placed into a hat and a winner will be drawn at random. The winning prize is one Lagg Goodie Bag which will be assembled and dispatched in due course.
The winner will be contacted to ensure all terms and conditions of entry have been upheld prior to an announcement of the winning individual on Tuesday 21st April at 10am on our Facebook and Instagram channels as well as our website.
Full terms and conditions of entrance into the online competition are:
All entrants must be over the age of 18. Proof of age may be requested by Isle of Arran Distillers Ltd. If no proof of age is given, the entrant will be disqualified.

Entrants cannot be directly employed by Isle of Arran Distillers Ltd.
All individuals who meet these above entry requirements will have their names put into a hat and a winner will be drawn at random. This winner will be announced at 10am on Tuesday 21st April 2020.
The winning individual will receive a Lagg Goodie Bag, delivered to an address either in the UK or to another country which we are able to distribute to. You can find a full list of countries that we are able to deliver to here. If you do not live in a country which we distribute to, your goodie bag can be held for collection at our distillery or we will draw another name from the hat.
Items in the goodie bag are non-returnable and cannot be exchanged for alternative items or the equivalent cash value.
Make sure you follow us on Facebook or Instagram so that you don't miss the big announcement!
Good Luck!