Visit Us
Join one of our tours and discover more about how we're building on the legendary narrative of distilling on Arran to produce our Lagg Single Malt.
Find out how we distil and mature our unique whisky and how peat creates the unique character of our spirit.

Opening Hours
3rd August 2020 - Please note that Lagg Distillery Visitor Centre is now following the Summer Opening Times- Retail Shop and Café Only. Tours are not yet available however further updates will be provided in August!


From August 3rd, our distillery shop will be open 7 days a week from 10.00 to 17.30 offering a wide selection of whiskies and gifts. The Kilmory Café will also be open for hot drinks and cakes - 10am-12pm - and lite lunches -12pm–4pm. Payment must be by credit or debit card and, of course, face masks must be worn within the building. We are very much looking forward to welcoming you but please be patient and be prepared to queue for a short time as we will have to limit the number of people in the building at any one time.
At the moment we are not able to offer tours and/or tastings activities. We are working very hard to provide distillery tours soon again, following the government guidelines and guaranteeing safety for customers and staff. There will be further updates soon, for any enquiry don't hesitate to get in touch. Thank you for your support and cooperation!
Summer Opening Hours (April - September)
During the summer months, Lagg Distillery is open daily from 10.00 to 17.30.
Winter Opening Hours (October - march)
During winter months, Lagg Distillery is open Tuesday - Saturday from 10.00 to 16.00.
Our distillery tour
We'll welcome you on a virtual journey into our past before touring the new Lagg Distillery floor and guiding you through our production process.
Spend time in our tasting rooms, relishing the new-make spirit, tasting heavily-peated whisky and discovering a new cocktail.
As a special reminder of your visit, we'll present you with a souvenir glass to take with you.
We'll also provide takeaway 'drivers' drams' for all the designated drivers to enjoy later at home.
Tour times
During Summer Opening (April - September)
Tours operate at: 10.00, 11.00, 12.00, 14.00, 15.00 and 16.00.
During Winter Opening (October - March)
Tours operate at: 10.00, 11.00, 12.00, 14.00 and 15.00.
Running time: 1 hour.
Costs
The cost is £10.00 per adult (£8.00 concessions).
For group costs, please contact us directly.
Drop In Tour
Our Drop In Tour offers a chance to experience the virtual journey into our past before a short insight into the production process within our distillery.
Tour Times
Tour Operates: daily at 1pm
Running time: 15 minutes.
Costs
The cost is £4 per adult.
How to book
Email us at bookings@laggwhisky.com or call +44 (0) 1770 870565
Please note that due to health and safety considerations, children aged under 8 are not permitted on our distillery floor.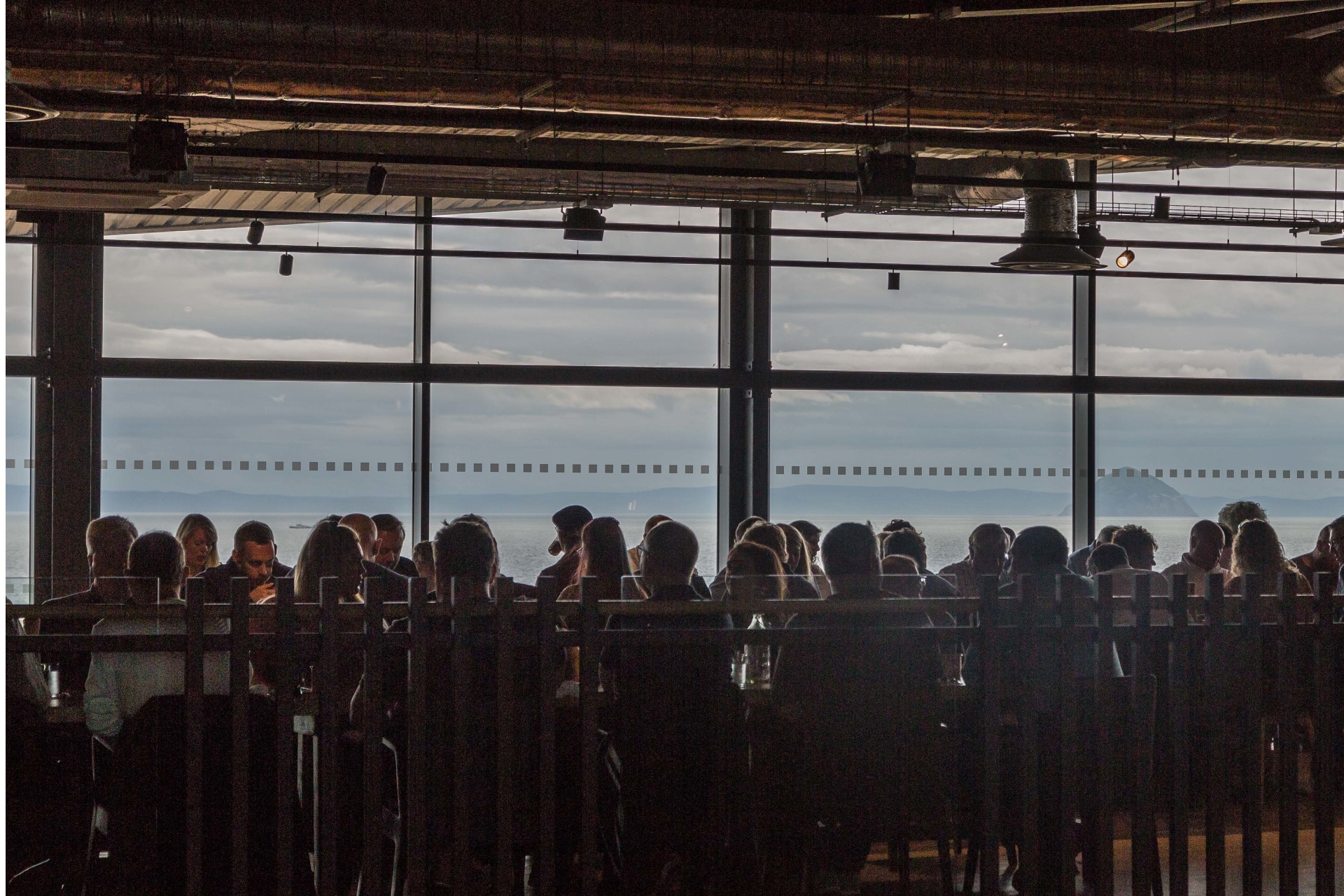 Situated in the stunning south-end of the island Lagg Distillery offers dining options for everyone in our two distinctive restaurants.
The Sheiling bar & bistro
A feast for the senses awaits you upstairs in our Shieling Bar & Bistro. Prepare to experience food matched only by the stunning panoramas our beautiful eatery boasts.
We offer a fine selection of small plates, main meals and delightful desserts. Enjoy a dram of our exclusive whiskies or relax with a cocktail while the world rolls by.
kilmory café
If you are looking for a quick bite to eat without compromising on quality, our Kilmory Café downstairs offers a range of hot and cold food.
Freshly produced sweet and savoury treats complement our specially selected teas and coffees from Scotland's finest producers.
There is also a covered outdoor eating area at the rear of Kilmory Café which is animal friendly.