Join one of our tastings and discover more about how we're building on the legendary narrative of distilling on Arran to produce our LAGG Single Malt at Lagg Distillery in Kilmory, Arran.
Note: Our Distillery is situated very remotely, therefore we occasionally have connectivity issues with our internet. We appreciate your patience when our card machines are slower than we'd like! To mitigate any delays, you might prefer to bring cash along on your visit.
Opening Hours
Tuesday — Saturday: 10.00am to 4.30pm.
Closed Sunday and Monday.
Distillery Experiences
Discover more about how we're building on the legendary narrative of distilling in the south of Arran to produce our traditional style peated single malts. Takeaway samples are available for anybody driving to our distillery. Group rates for more than 10 people are available for the Discovery and Explorer Tours; please contact us at bookings@laggwhisky.com or 01770 870 565 for more information.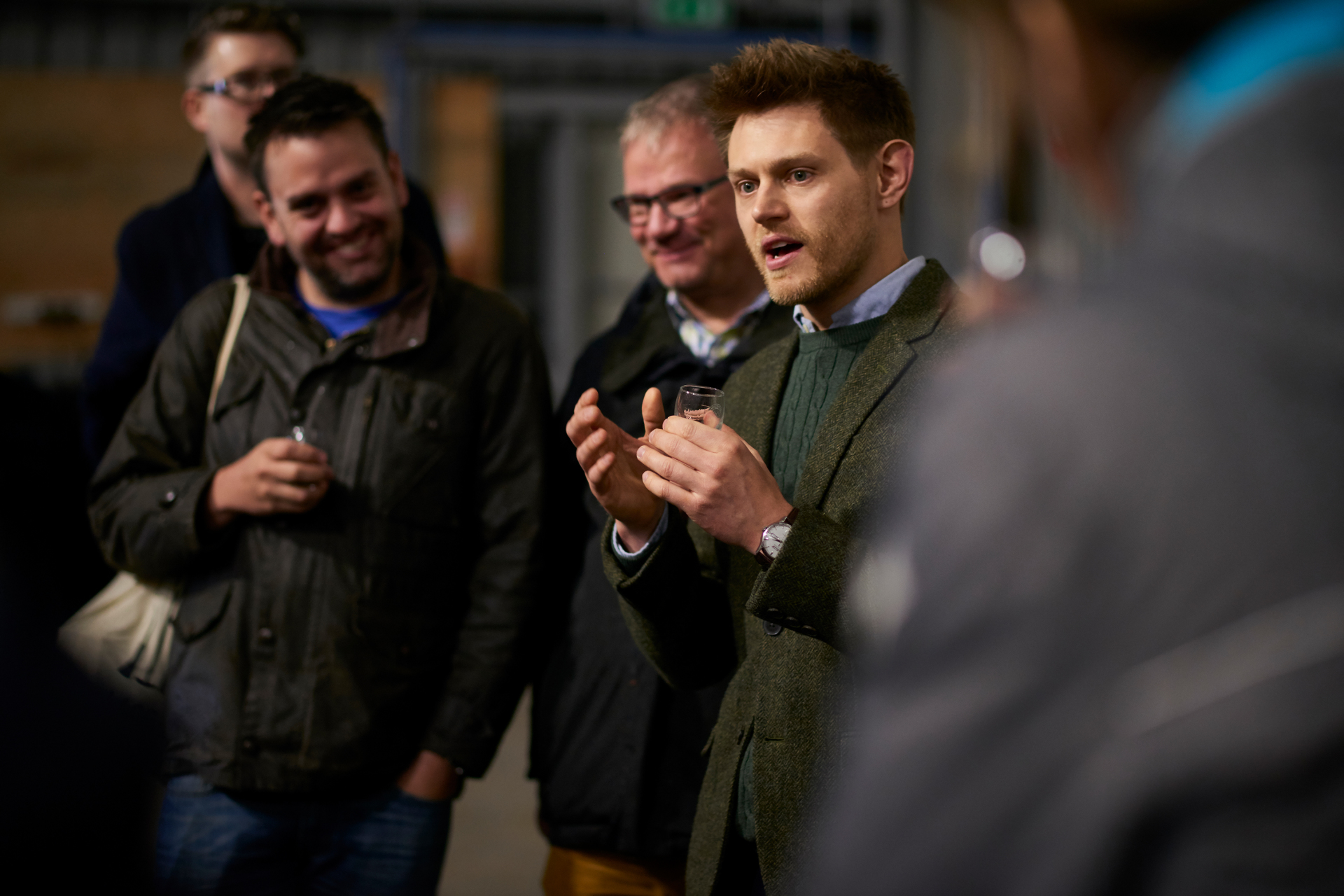 Whisky Bar Experiences
Coffee and cakes are served in the morning from 10.00am to 11.30am. Whisky experiences, grazing boards and bar snacks are available from 12.00pm until 4.00pm – why not try a dram whilst waiting for your bus? Please note that our bar is over 16s only from 12.00pm.
Click here to view our Grazing Boards Menu.
Lagg Inaugural Whisky & Chocolate Pairing (£22.50pp)
Enjoy our three LAGG inaugural single malt whiskies paired with six luxurious James of Arran chocolates selected by our Global Brand Ambassador, Mariella Romano. Sample these delights at your own pace whilst taking in the stunning views from our upstairs whisky bar. Please note this experience is not suitable for anybody with a nut or milk allergy. Please note that this is available to over 18s only.
Whisky Flights
Select three or four drams from our fully stocked whisky bar or choose a flight from our menu if you're in need of inspiration. Our experienced team will be on hand to guide you through the whiskies and answer any questions.
Cafe
Our café is open for sit-in dining and takeaway and we politely request guests pre-book a table. Any parties larger than 10 must book in advance.
Coffee and cakes are served from 10.00am — 4.30pm and hot food is served from 12.00pm — 4.00pm.
Click here to view our current menu.