Arran Whisky Festival Malt & Music 2021
ARRAN WHISKY FESTIVAL MALT & MUSIC 2021
The Arran Whisky Festival Malt & Music 2021 will take place on the 26th & 27th June and it will consist of a number of live and pre-recorded events available to watch on our Lagg & Arran social media pages.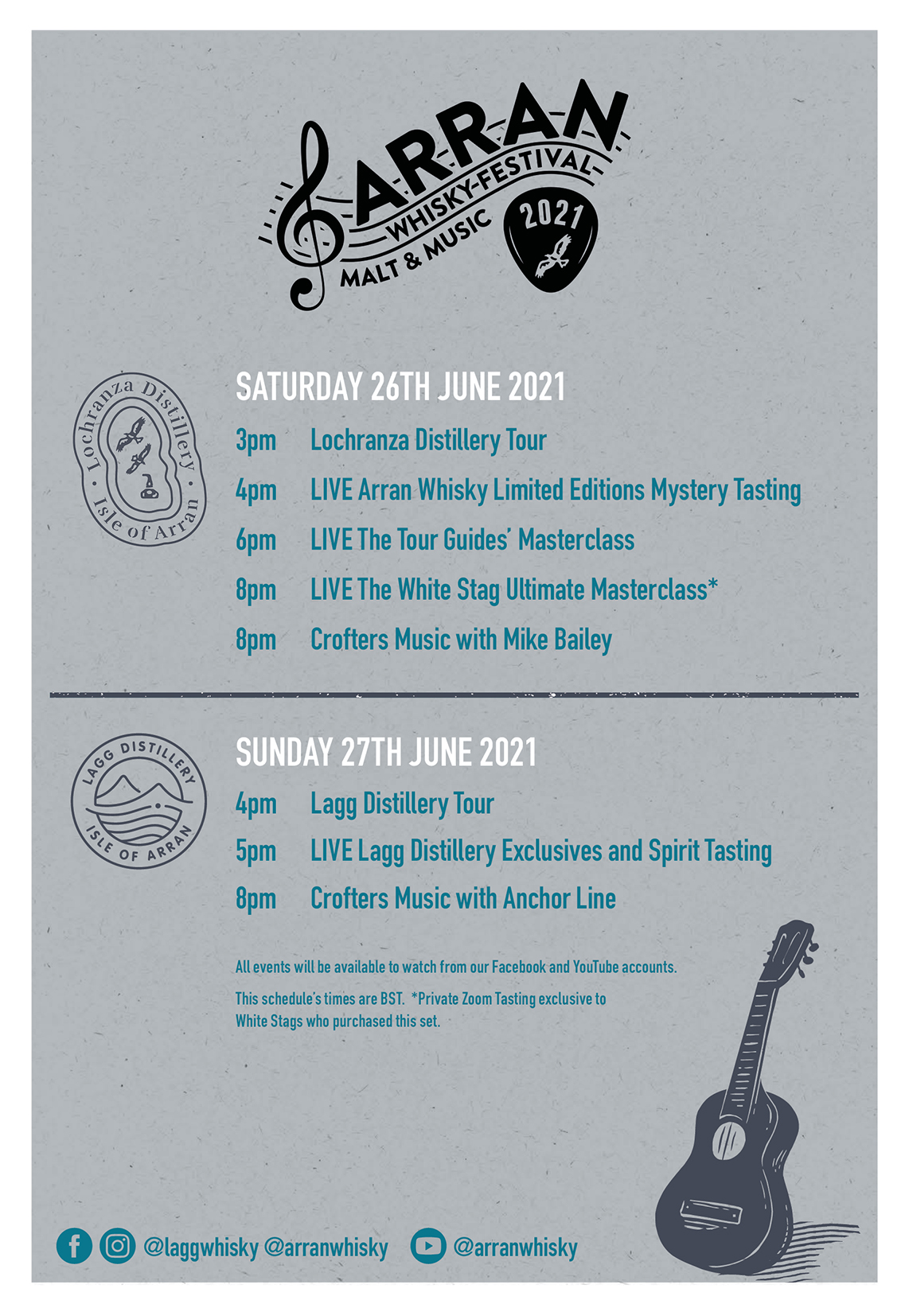 What a difference a year makes! It seems like only yesterday we were planning huge celebrations for our 25th Anniversary which quickly turned into online drams and banter. As much as we are loving seeing so many of you visiting the island and coming to say hello in Lagg and Lochranza, we decided to keep our festival virtual this year to guarantee yours and our team's safety while appreciating the easing of restrictions. We have been busy working on a full and interesting schedule which now has live events with tasting packs available to buy and local music. We can't wait to share some drams on screen and have a wonderful weekend all together!
Tasting packs for the live events will be on sale on Wednesday 9th June from 11am BST from the Limited Edition section of www.arranwhisky.com. UK deliveries only.
You will be happy to know that there is a tasting dedicated exclusively to Lagg!
Sunday 27th June 5pm – LIVE The Lagg Distillery Exclusives and Spirits Tasting
Available to watch from @laggwhisky Facebook & @arranwhisky Youtube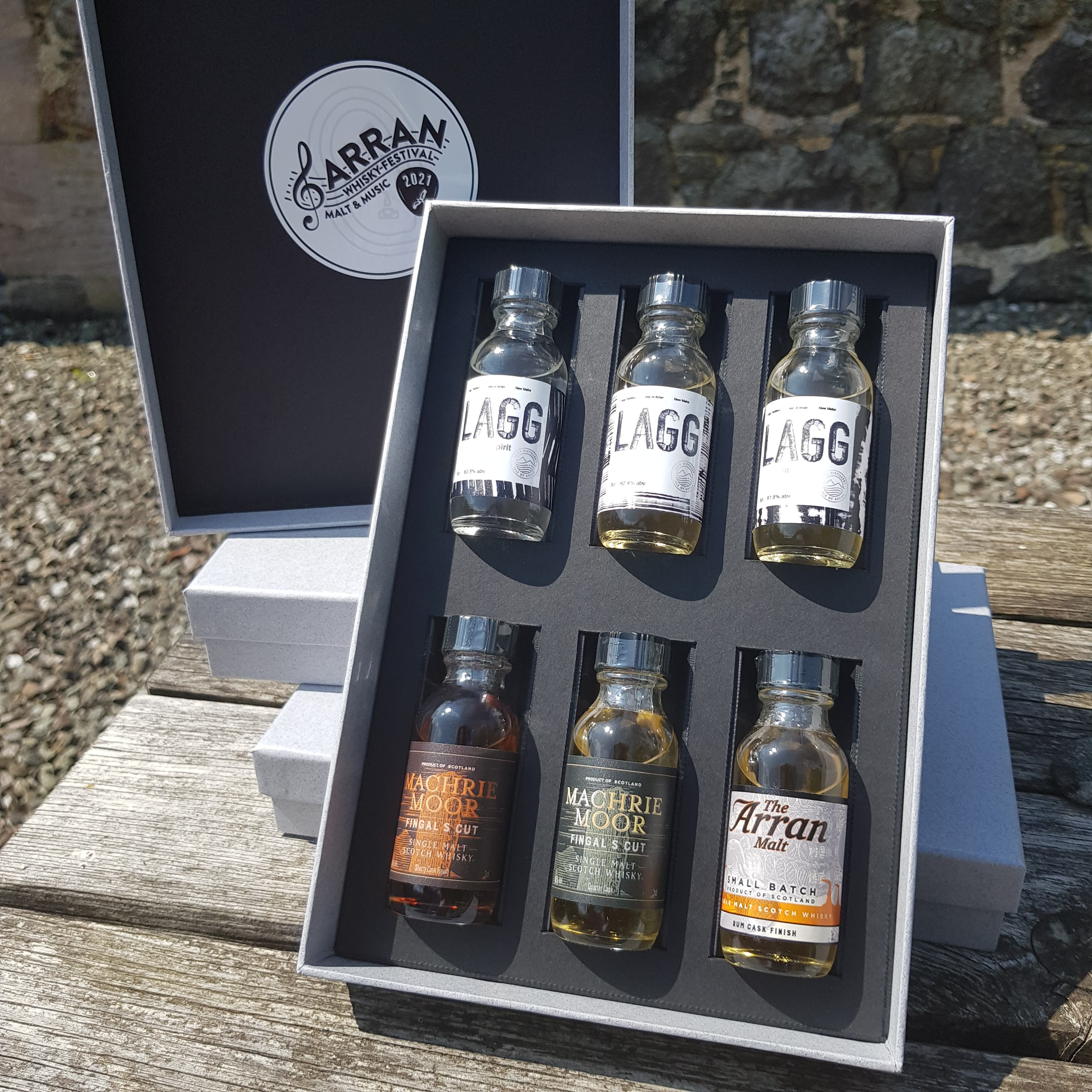 Join Distillery Manager Graham Omand & Senior Tour Guide Katie Morrison for a tasting of all things peat! Not every day you get the chance to taste new make, 1 and 2 year old spirit from a brand new distillery and see the evolution of its spirit over the years. Lagg Distillery Exclusives Fingal's Cut Sherry Finish, Fingal's Cut Quarter Cask & Rum Cask Finished are also in there to give you a taste of things to come!
In the set you will find 3cl samples of:
Lagg New Make Spirit 63.5%
Lagg 1yo Spirit 62.4%
Lagg 2yo Spirit 61.8%
Machrie Moor Fingal's Cut Quarter Cask 46%
Machrie Moor Fingal's Cut Sherry Cask 54.4%
Arran Peated Small Batch Rum Cask Finish 57.2%
We hope that you will join us online at the end of the month!