The Arran Calvados Project
A lot of adjectives have been used to describe and talk about Isle of Arran Distillers throughout the years. Independent, something that we are super proud of and keep shouting from the rooftops. Very young, considering that we are only celebrating our 26th anniversary this year. Experimental, as from the very start we have always worked with a multitude of casks from all over the world, with different barley varieties or spirit with various ppm levels.
With the opening of our second distillery down at Lagg in 2019, our scope for experimentation has increased and, just like kids in a playground, we are tremendously excited to be working on a lot of new projects. What a privilege it is to create both peated and unpeated whisky on this beautiful island, it gives us the opportunity to discover how whisky produced by two sister distillers, only 25 miles away from each other, will mature and change throughout the years and eventually end up in our glasses to be tasted and enjoyed side by side.
Last month we took delivery of some wonderful ex-Calvados casks from Coeur de Lion (Christian Drouin) which were equally shared between Lochranza and Lagg Distilleries. 20 casks made their way to each site and were filled with unpeated and 50ppm spirit during the same week in early February.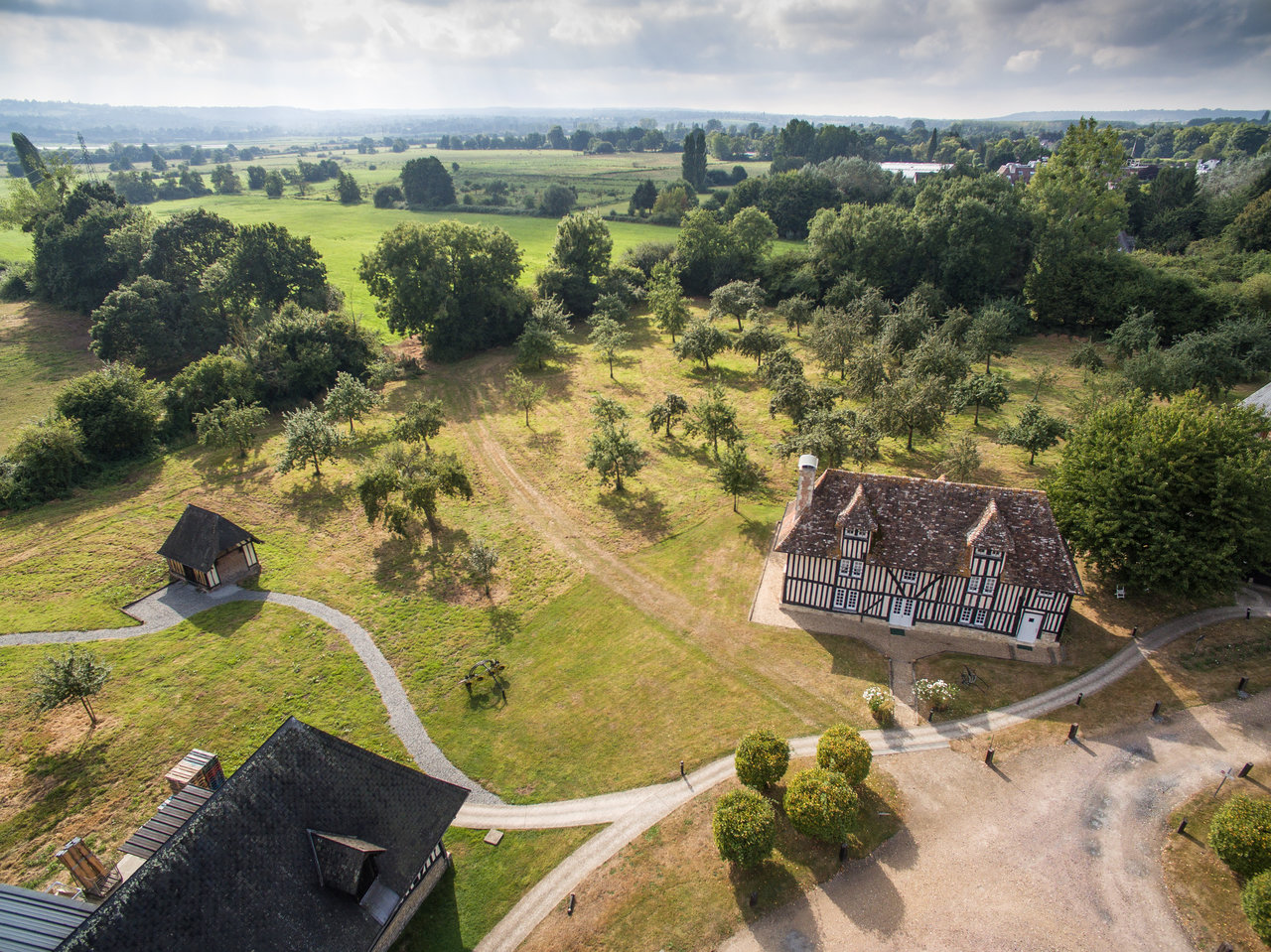 The story of Drouin Calvados began around 1960 with Christian Drouin, an industrialist with a passion for fine things in life - good food and good wine. When he purchased a cider-apple farm in Gonneville, Normandy, he was soon seized by the desire to produce his own Calvados. With the help of a licensed distiller well-known in the northern part of the Pays D'Auge, he dedicated 20 years of his life to distilling his cider production. Earlier this year, 40 casks of Calvados from this third-generation distiller made their way to Arran. We are proud to work with this producer of award-winning spirits created with passion and care and receive their casks directly from beautiful Normandy's ancient, sun-dappled apple orchards.
Filling day is always an early day for our amazing crew on the island. On Thursday 4th of February, the Lagg Warehouse team was ready at 8.30am to fill these fresh, juicy casks with heavily peated spirit and then kiss them goodnight and let them sleep easy in Warehouse 2. It's going to be wonderful to follow this whisky's journey and reveal how the French Oak will impact on the clean, crisp Lagg spirit full of spicy chilli notes, marzipan sweetness and warm campfire smokiness.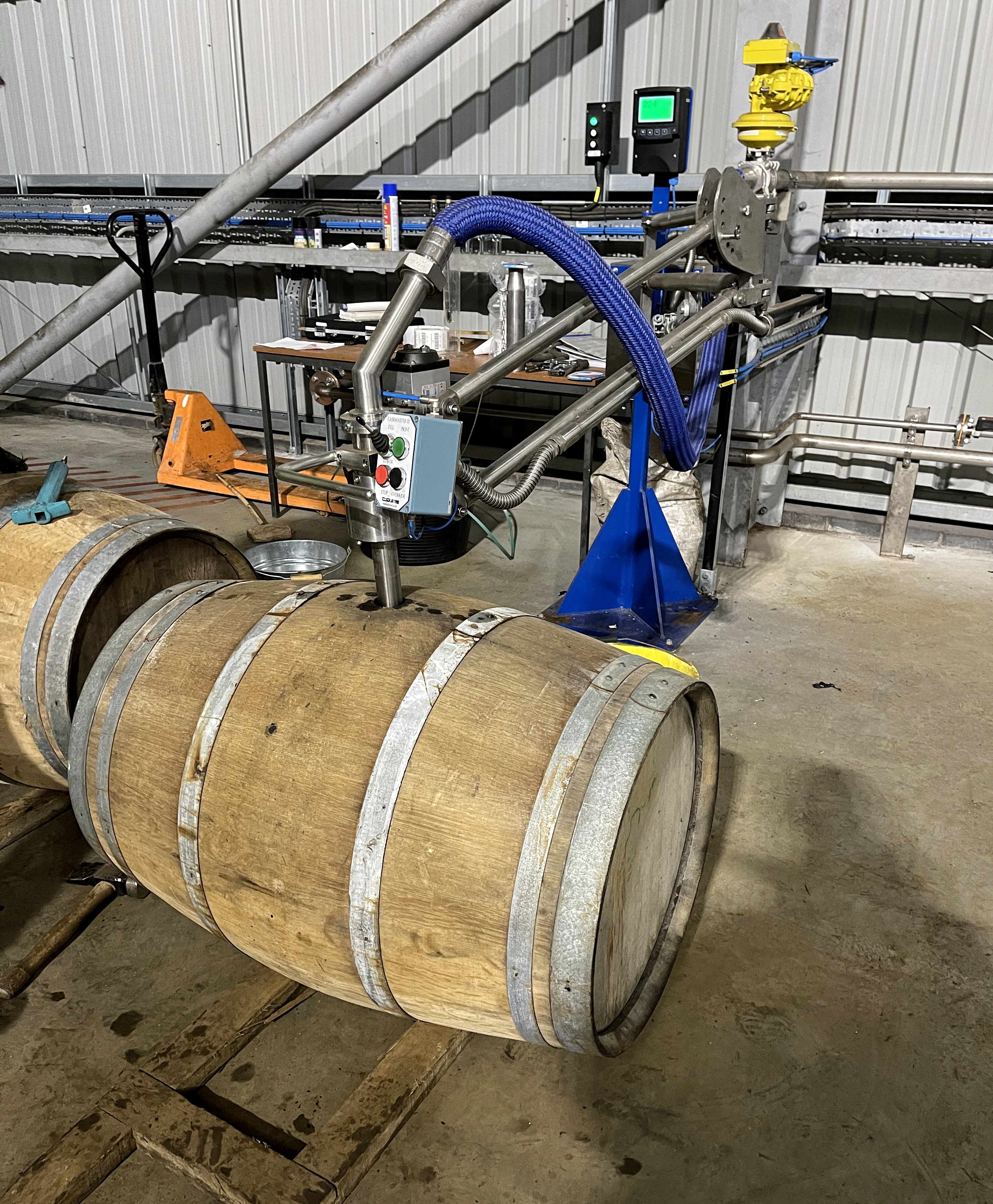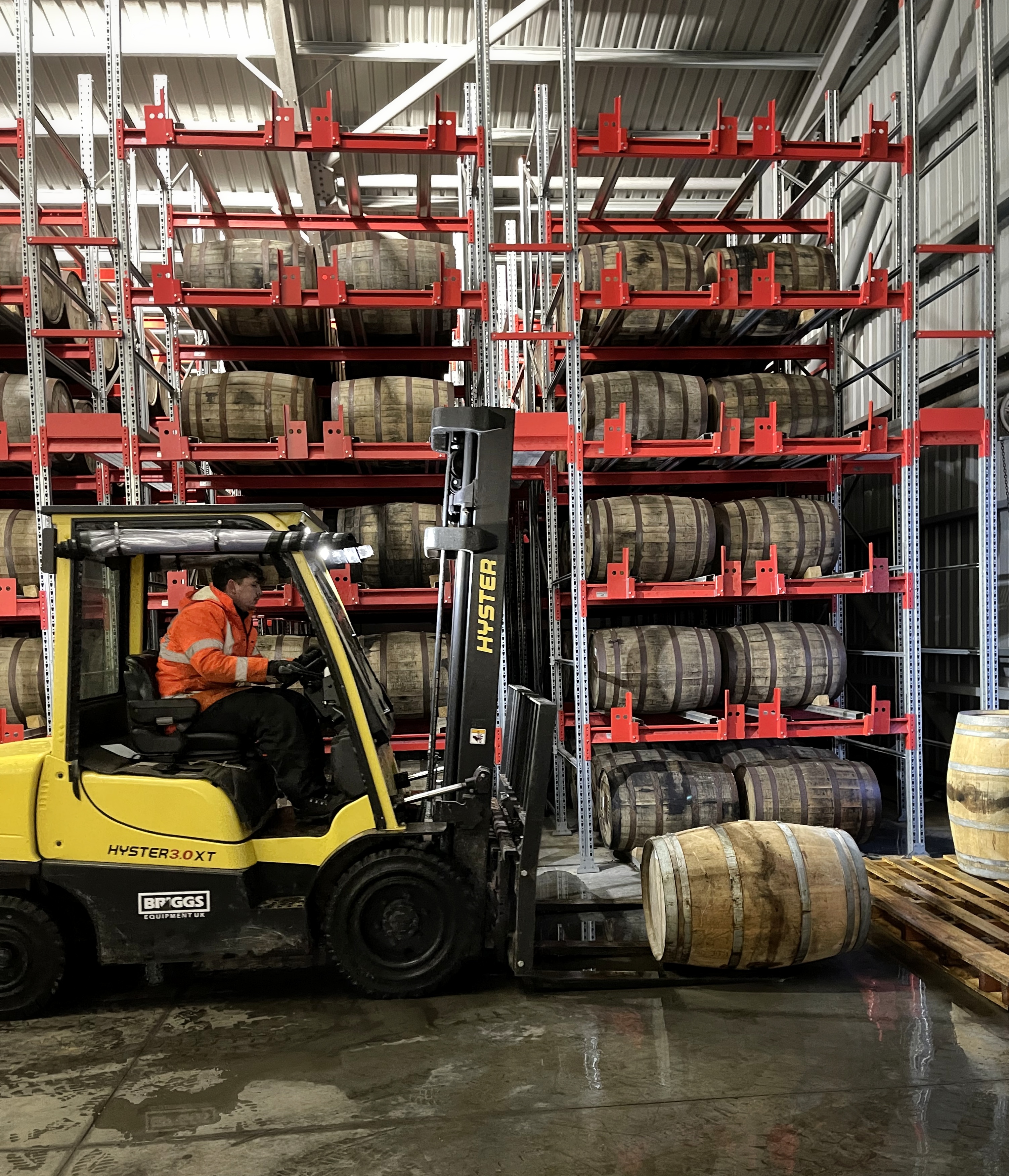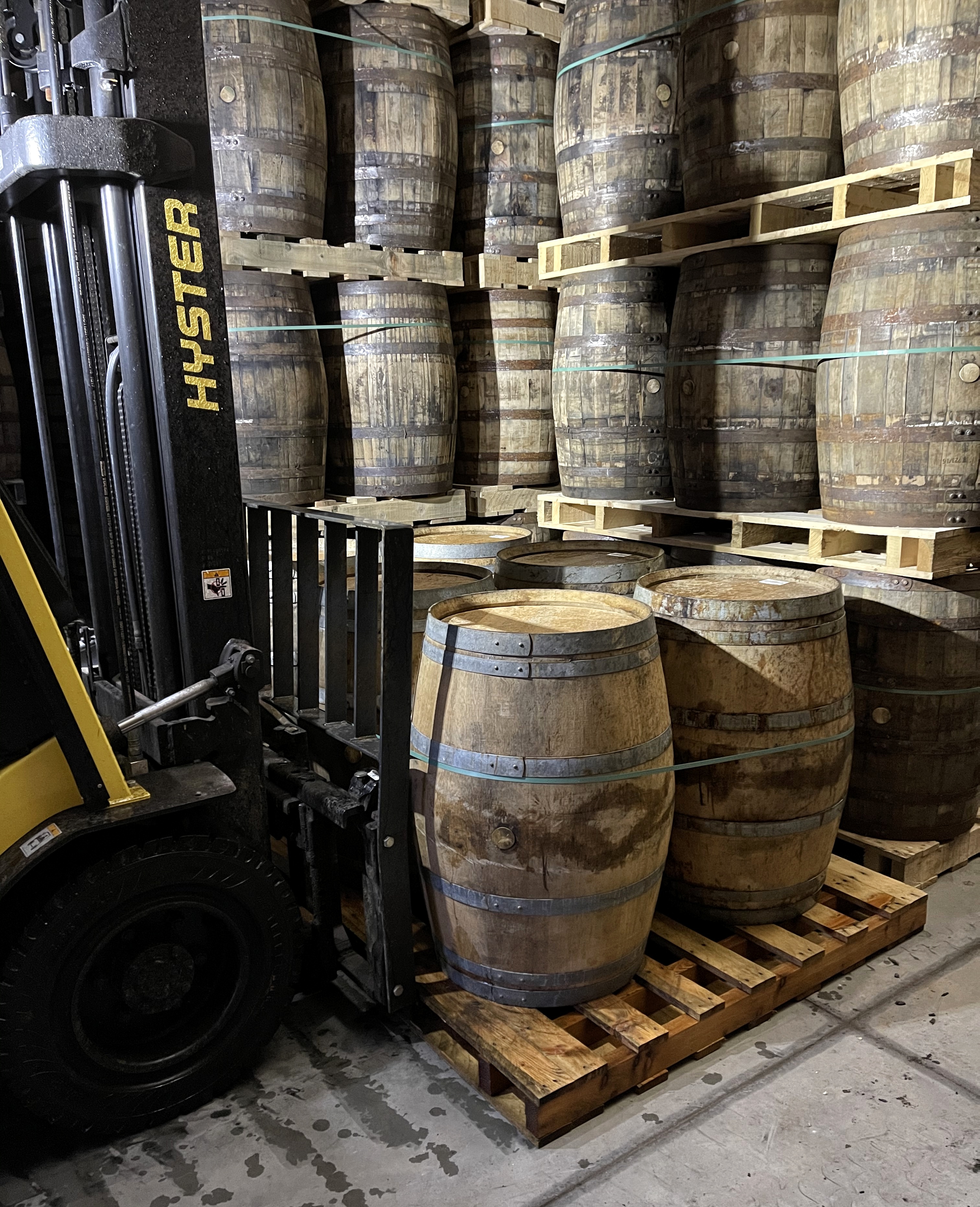 Meanwhile, the following week at Lochranza on the morning of Tuesday 9th of February the team got together at 8am to fill the 20 Calvados casks with Lochranza spirit and then move them in our dunnage Warehouse 1. Our Warehouse Manager, Ryan Wilson, couldn't resist the temptation and had a wee nose of the fresh casks before the spirit went in: "Just a whiff and you can immediately get the fresh apples, extra sweet Granny Smith apples used for cooking came to mind immediately together with hints of chocolate." Lochranza Distillery produces a delicate, floral and fruity spirit with a rich texture and notes of sweet vanilla, fresh citrus and orchard fruits – a perfect match for Calvados casks one could say.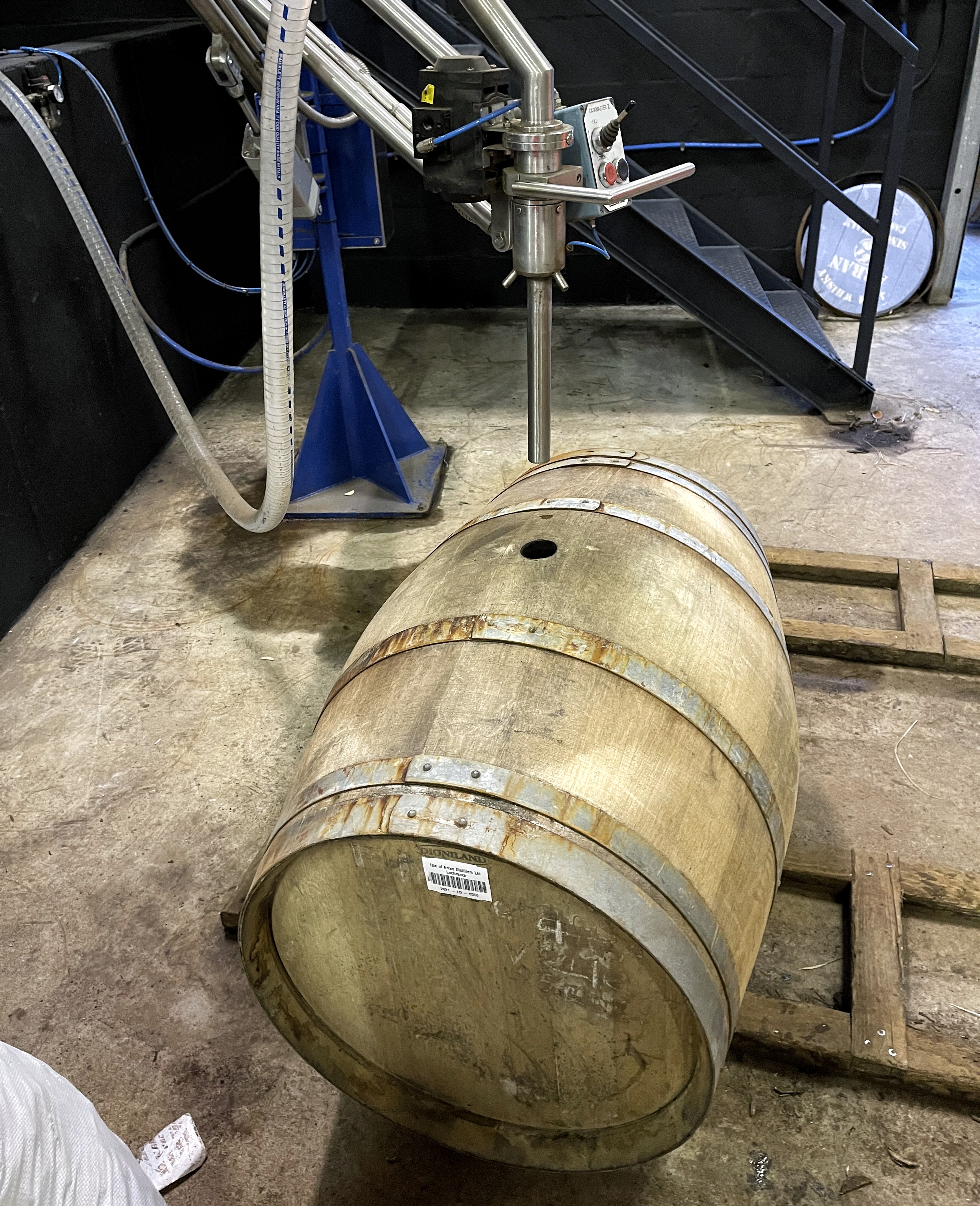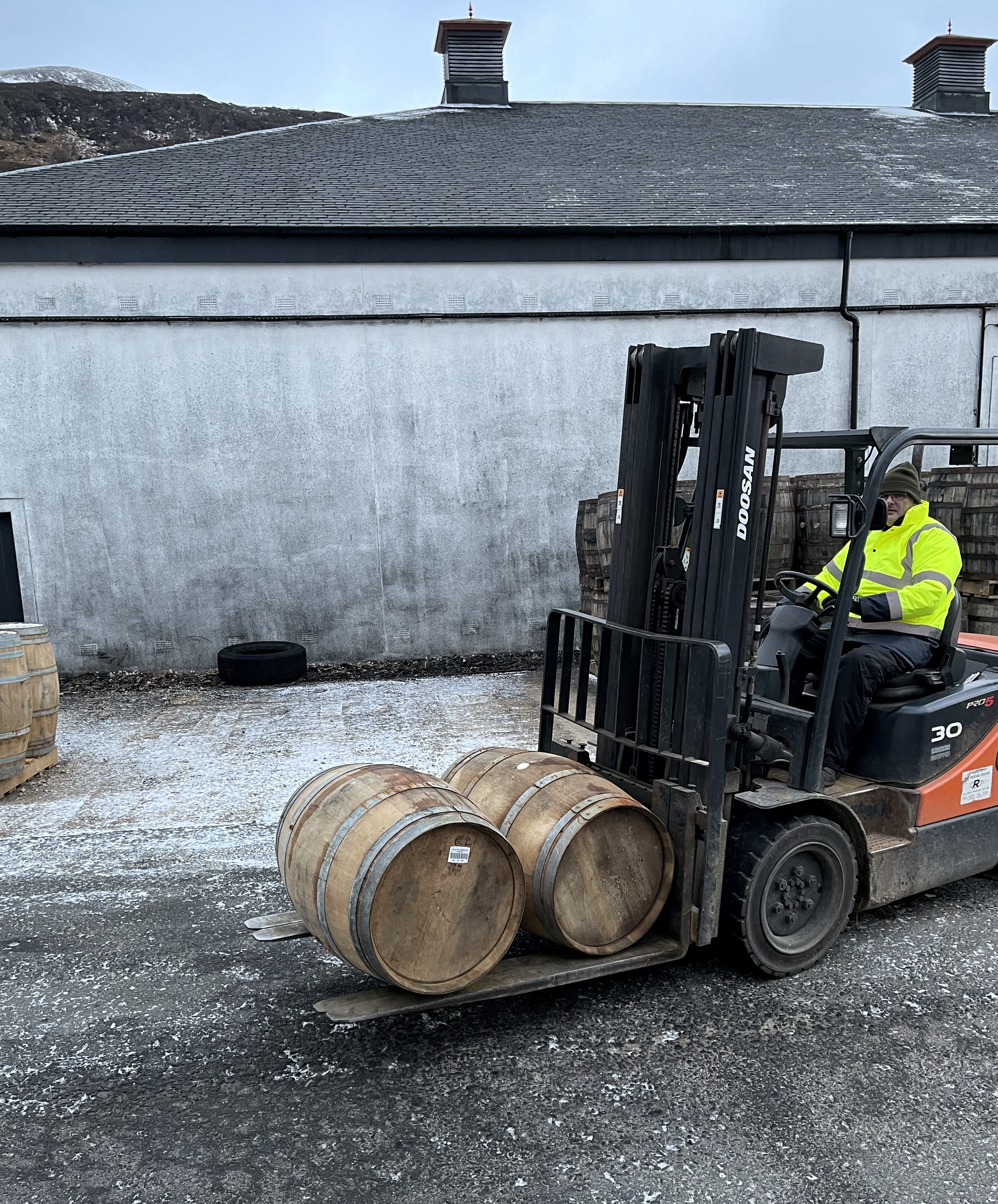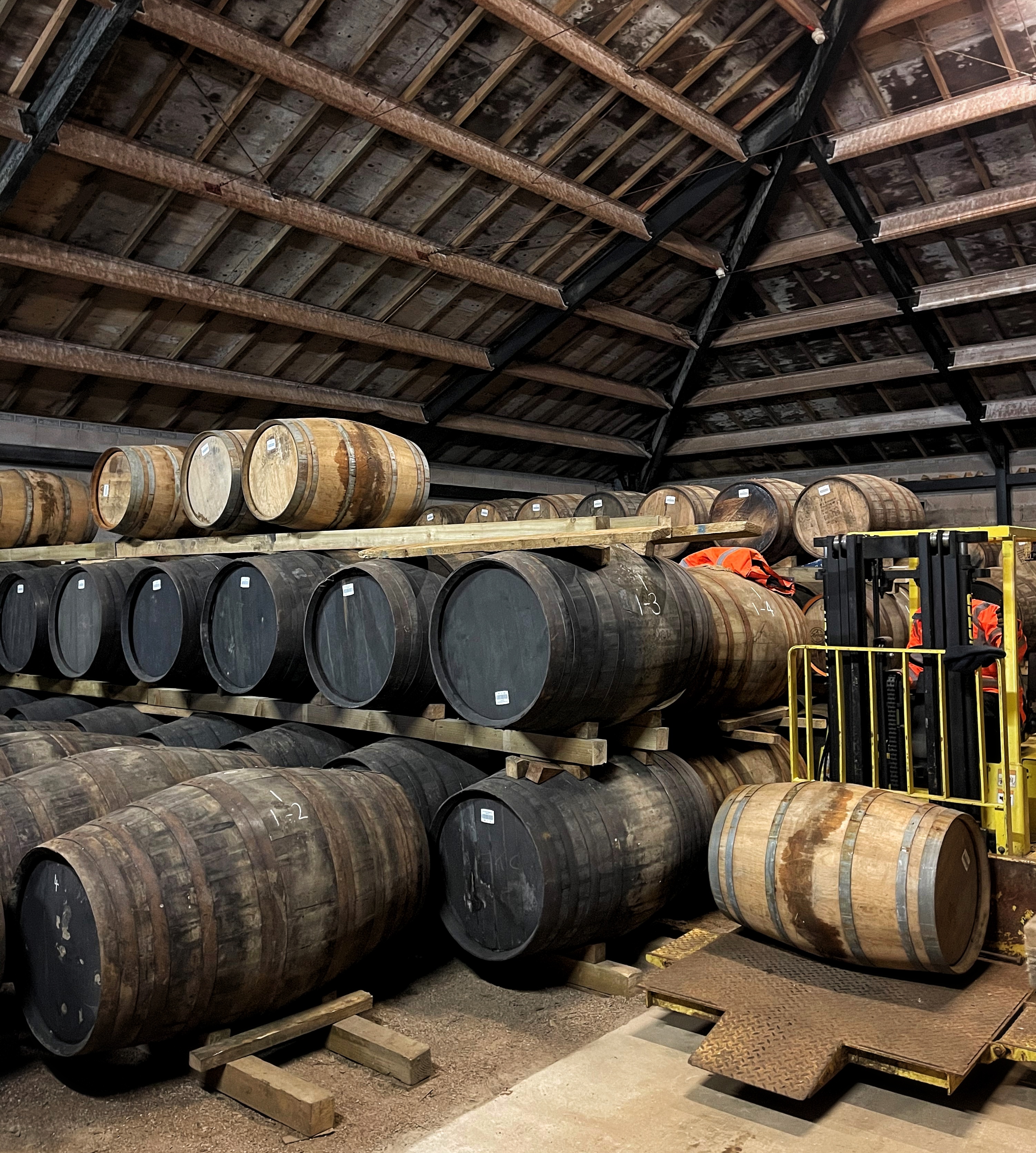 Patience is indeed the virtue of the strong and we are very much looking forward to revisiting this parallel maturation project every couple of years to share the progress with you. But we would lie if we didn't say that, what we are really dreaming of, is the day when these casks will be bottled and these two whiskies can be tasted right next to each other while we all share opinions, tasting notes and, most importantly, very good times.