Food Pop-ups at Lagg Distillery
Lagg Distillery is launching a new series of food pop-ups, starting friday 2nd August.
Each event has been set up to provide guests with a night of culinary exploration into different regions from around the world. From India, to Southern USA, Greece, France and a return to all things Scottish.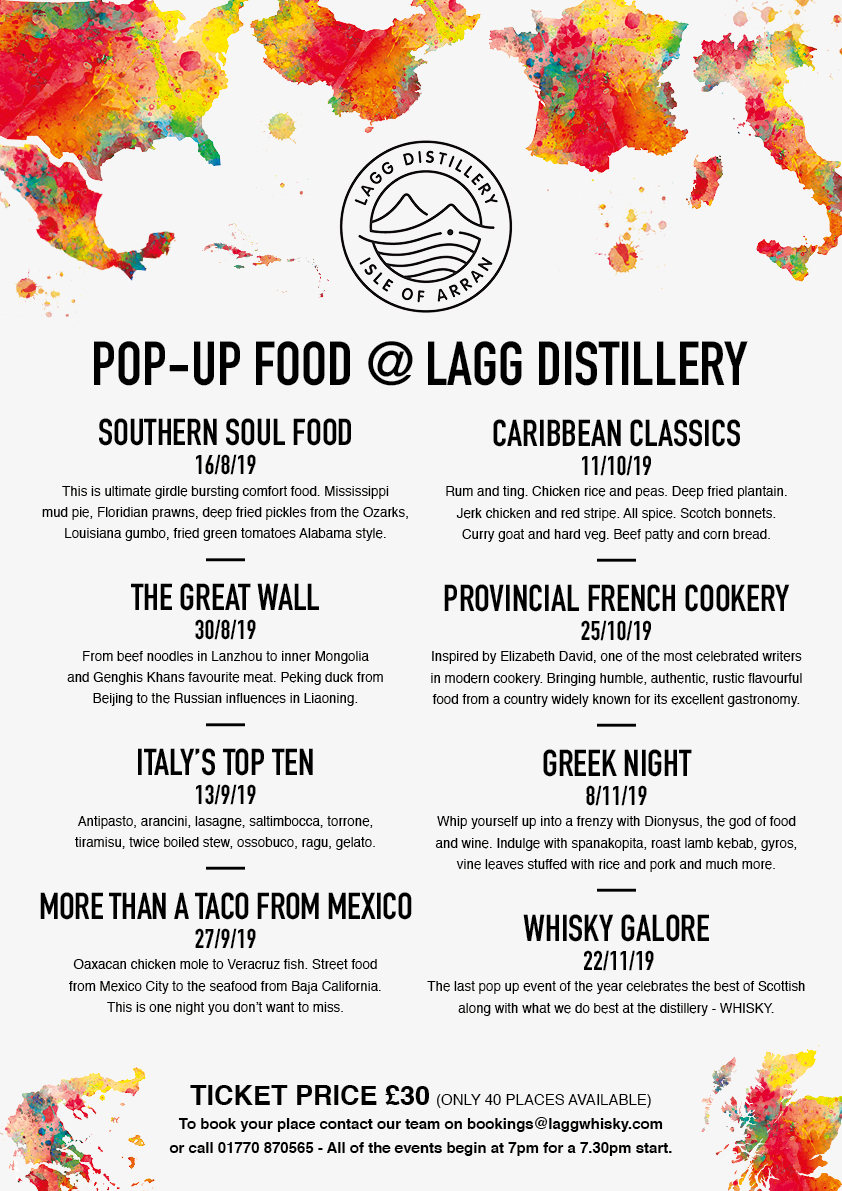 The first event will be held this Friday 2nd August and celebrates the cuisine from one of the most colourful countries in the world, Inida.
Guests will be treated to delicacies from Kashmir and Punjab in the form of smoky tandoor and rich tikka masalas. Moving down to Delih and Haryana for buttery parathas and pakoras or sample the succulent spiced seafood of Goa and Kerala in the southern regions. If it is invigorating vegetable dishes you are after then look no further than Maharashtra for the Daal and sweet and sour sides.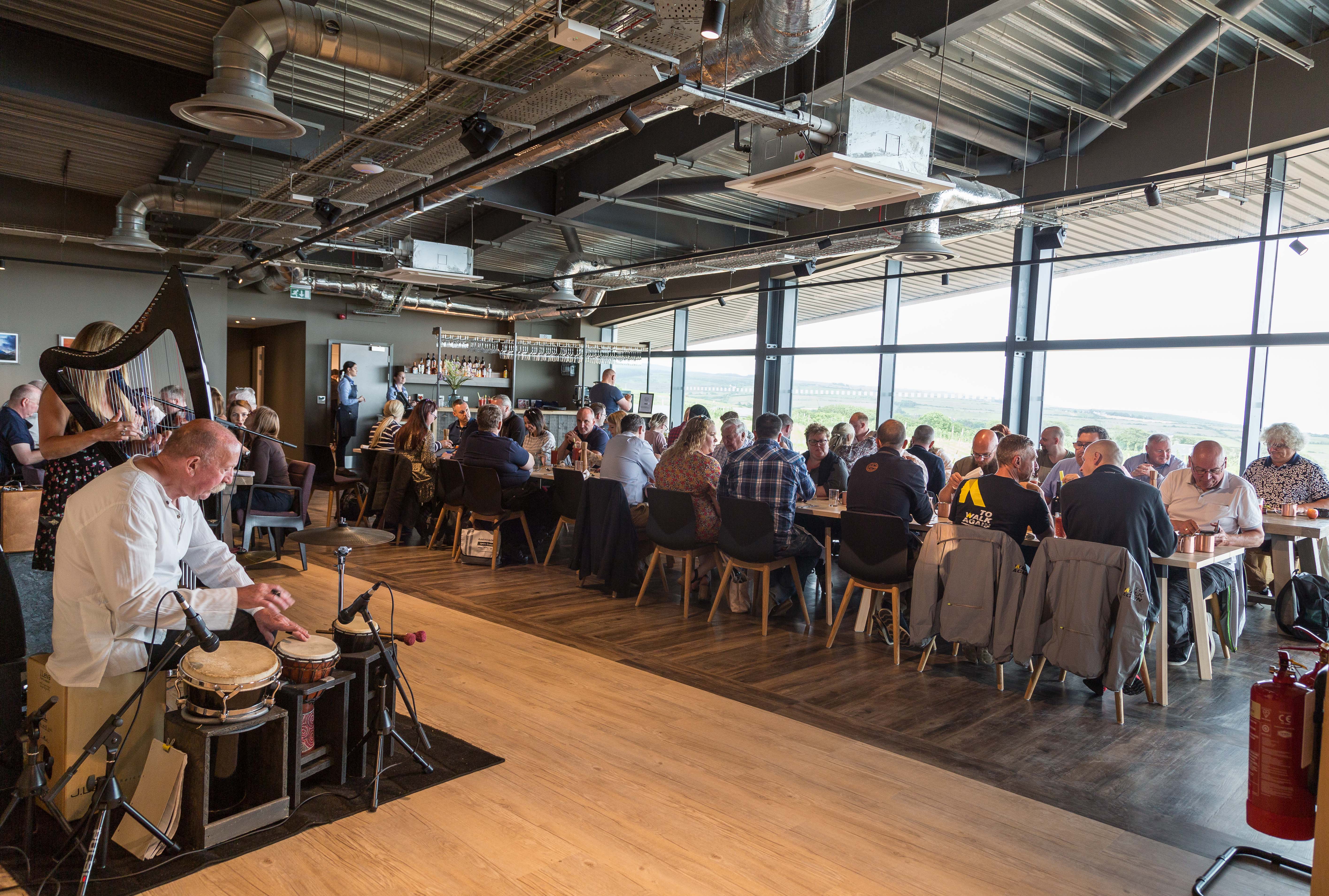 Each event is accompanied by music, drinks and guests who are as inviting and delightful as the food.
Tickets, costing £30 each, are sold on a first come first served basis with each event limited to only 40 spaces. Events open at 7pm for a 7.30pm start.
To find out more or to book your place, contact bookings@laggwhisky.com or call 01770 870565.