Lagg Distillery Open!
Waiting members of the public were welcomed to the Lagg Distillery and its visitor experience for the first time on Wednesday 12th June at 10am.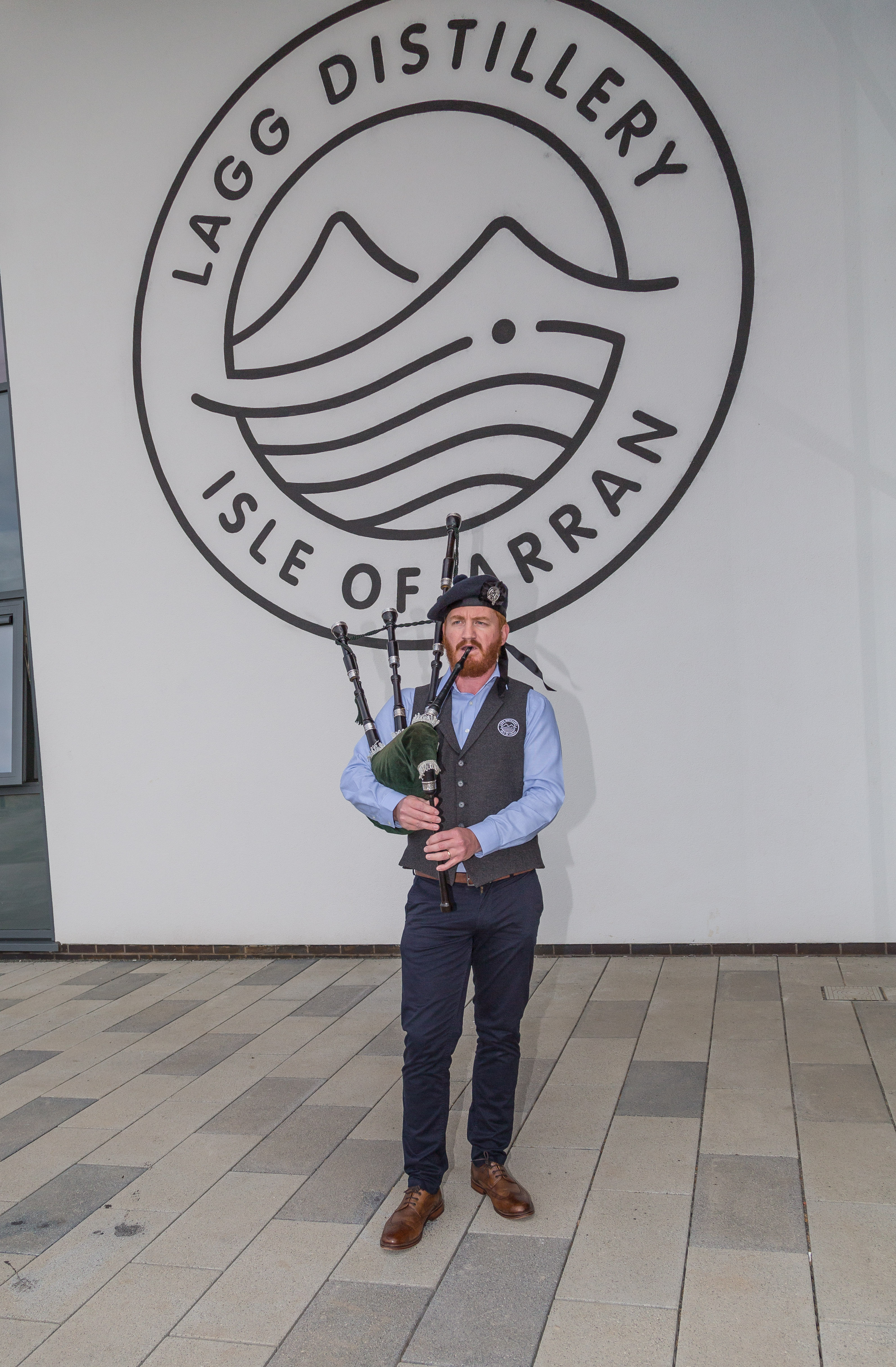 Guests were welcomed by members of staff alongside visitor experience manager Faye Waterlow to the brand new distillery which offers distillery tours, tastings.
The new distillery building also has a beautifully designed shop and a choice of two dining options.
Speaking on the occassion of opening, Visitor Experience Manager Faye Waterlow said: "It is a momentous day for Isle of Arran Distillers and the whole team at Lagg. Finally, we have opened our doors to the public and we can share with you all the new Lady on the Hill, the beautiful Lagg Distillery and Visitor Centre".
Distillery Manager, Graham Omand, said: "We're all thrilled to be celebrating the opening of our spectacular new Lagg Distillery and to bring production back to the heart of whisky-making on the Isle of Arran. It's an outstanding achievement from everybody that was involved in the process and something that people on the island and beyond can be very proud of".
"The whole team here is passionate about bringing Arran's fascinating whisky story to life and to give it the recognition that it deserves. We can't wait to start writing the next chapter of this story and welcoming whisky-lovers from around the world to Lagg."
Lagg is the first new distillery on the island since the opening of Isle of Arran Distillers' original site in Lochranza, which opened in 1995. It is expected that the total visitor numbers to both sites will increase to over 200,000 by 2020.