A Breath of Fresh Arran
A breath of fresh Arran
Arran Single Malt, from our sister Lochranza Distillery, has a fresh new look for their core range which includes a new distillery logo.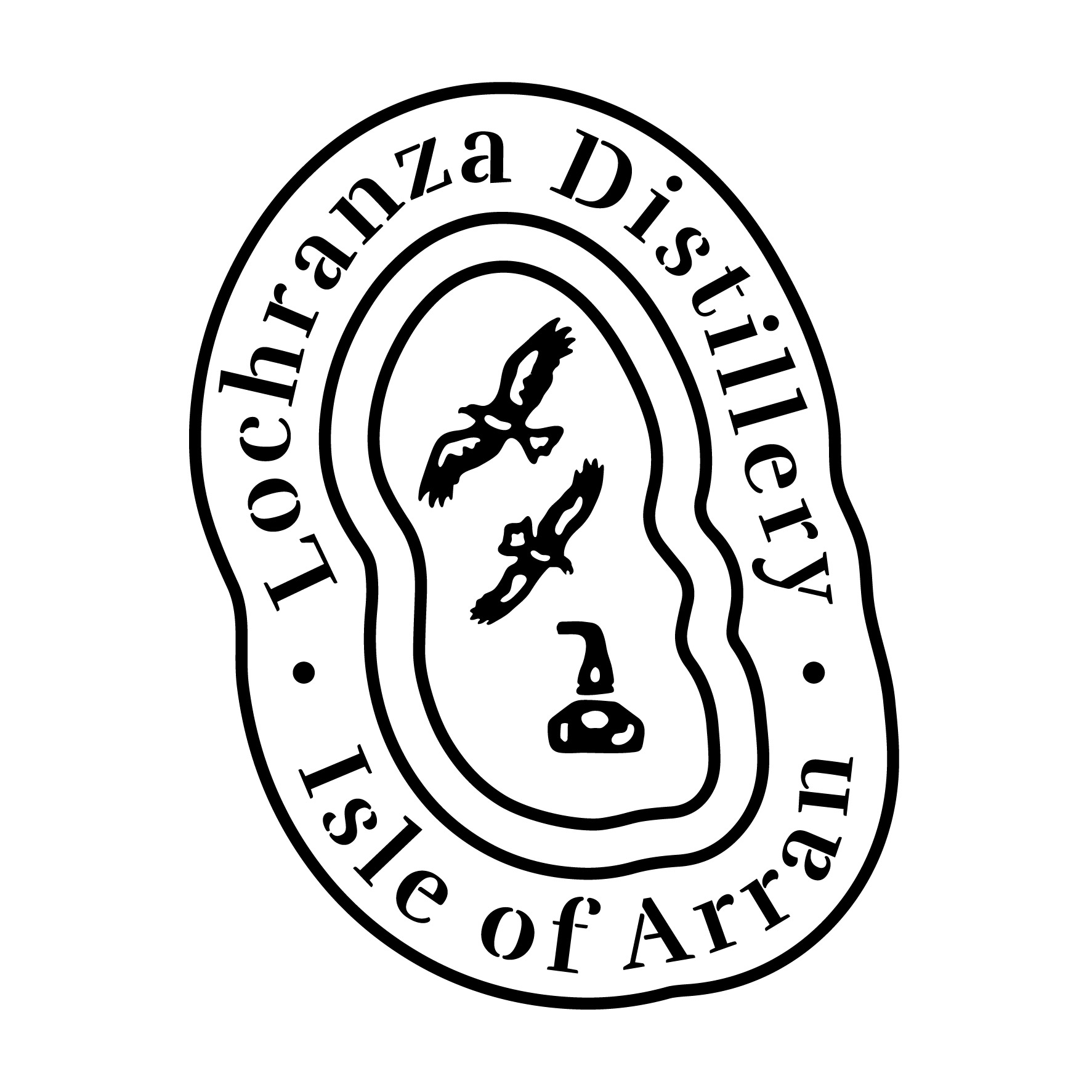 Two golden eagles, which have always played a special part in the story of Lochranza Distillery remain front and centre on the new pack and distillery logo - an old favourite of many Arran Whisky fans!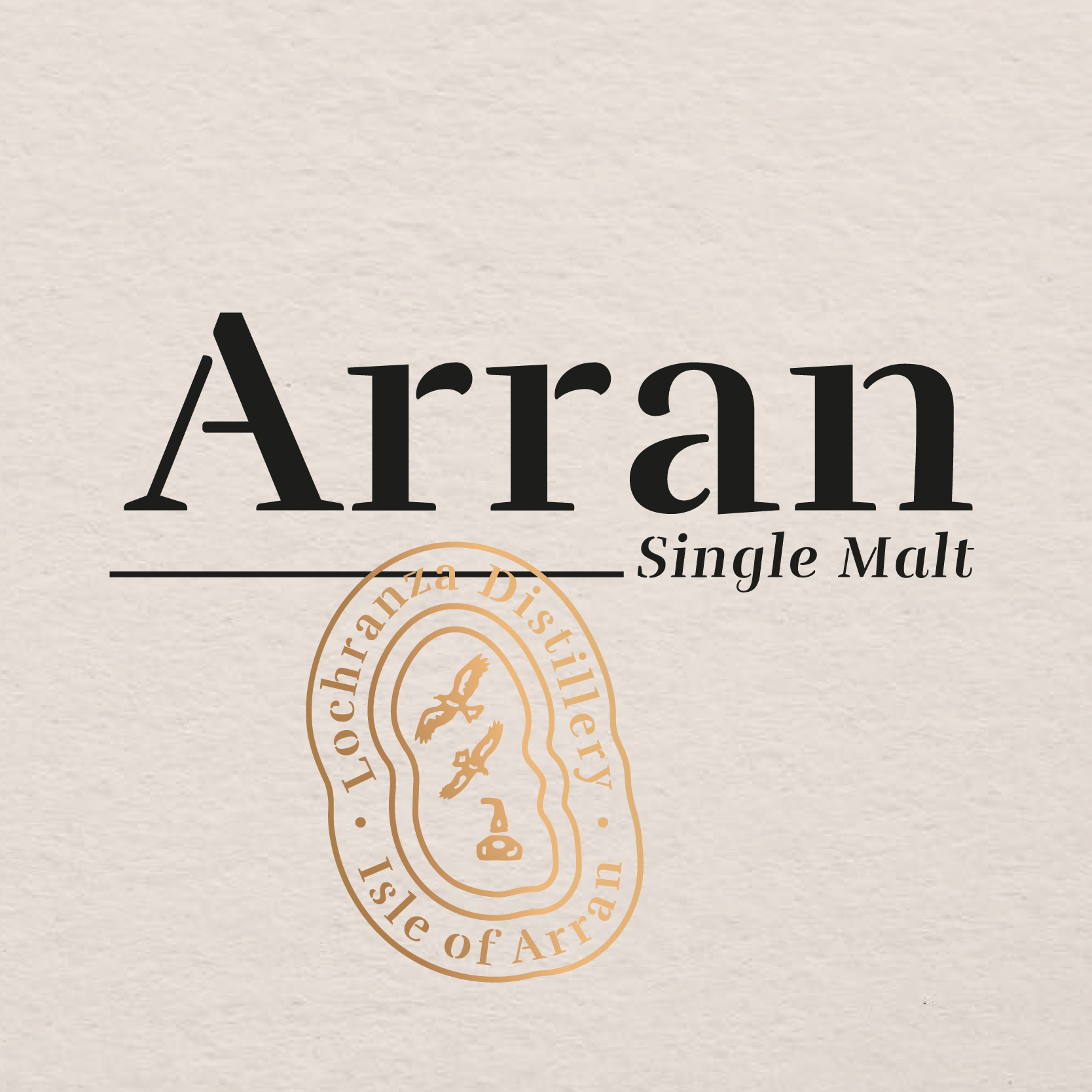 The contemporary new bottle design reflects the journey of the distillery's water, from its source in Loch na Davie as it cascades down towards the distillery through a series of six small mountain waterfalls, each one purifying the water a little more. The ripples on the shoulder and base of the new glass bottles illustrate this part of the process and emphasise the pure nature of the spirit.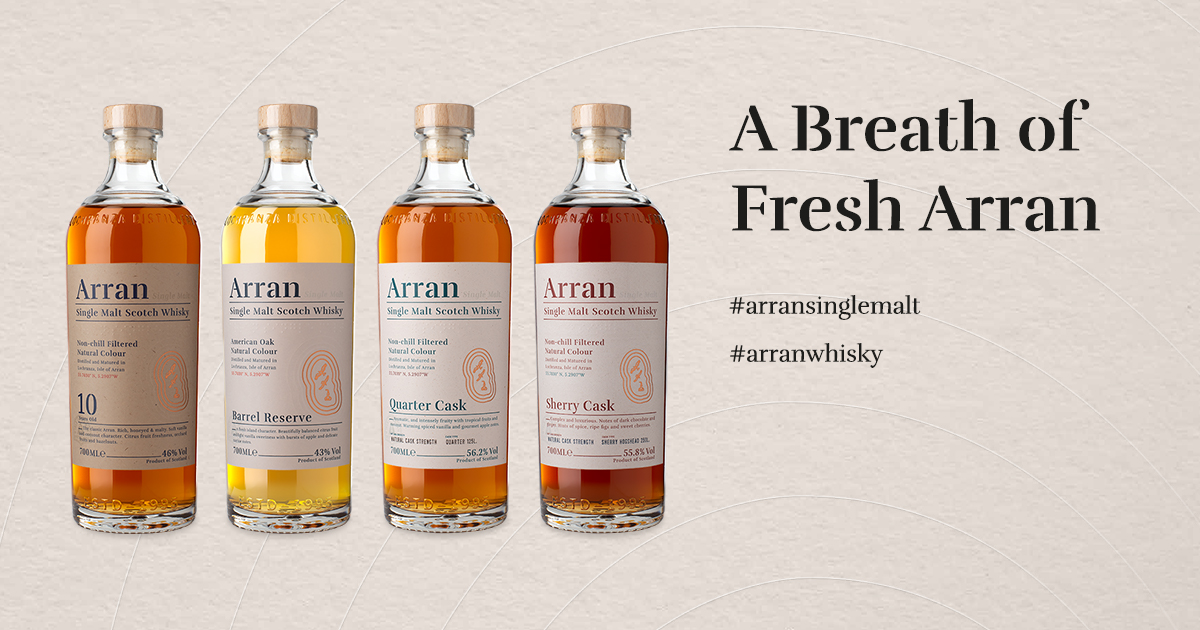 The beautiful changes the outer pack only help to further highlight the quality and finesse of the whisky contained within the bottle. As well as the classic 10 Year Old Single Malt, Quarter Cask The Bothy, 18 Year OId Single Malt and 21 Year Old Single Malt, Lochranza Distillery have added two brand new expressions to the core range:
Barrel Reserve - a fresh, vibrant multi-vintage expression, 100% matured in bourbon barrels bottled at 43% Vol.
Sherry Cask, The Bodega - a brand new heavily sherry expression, with layers of rich sweet spice and oak, bottled at a cask strength of 55.8% Vol.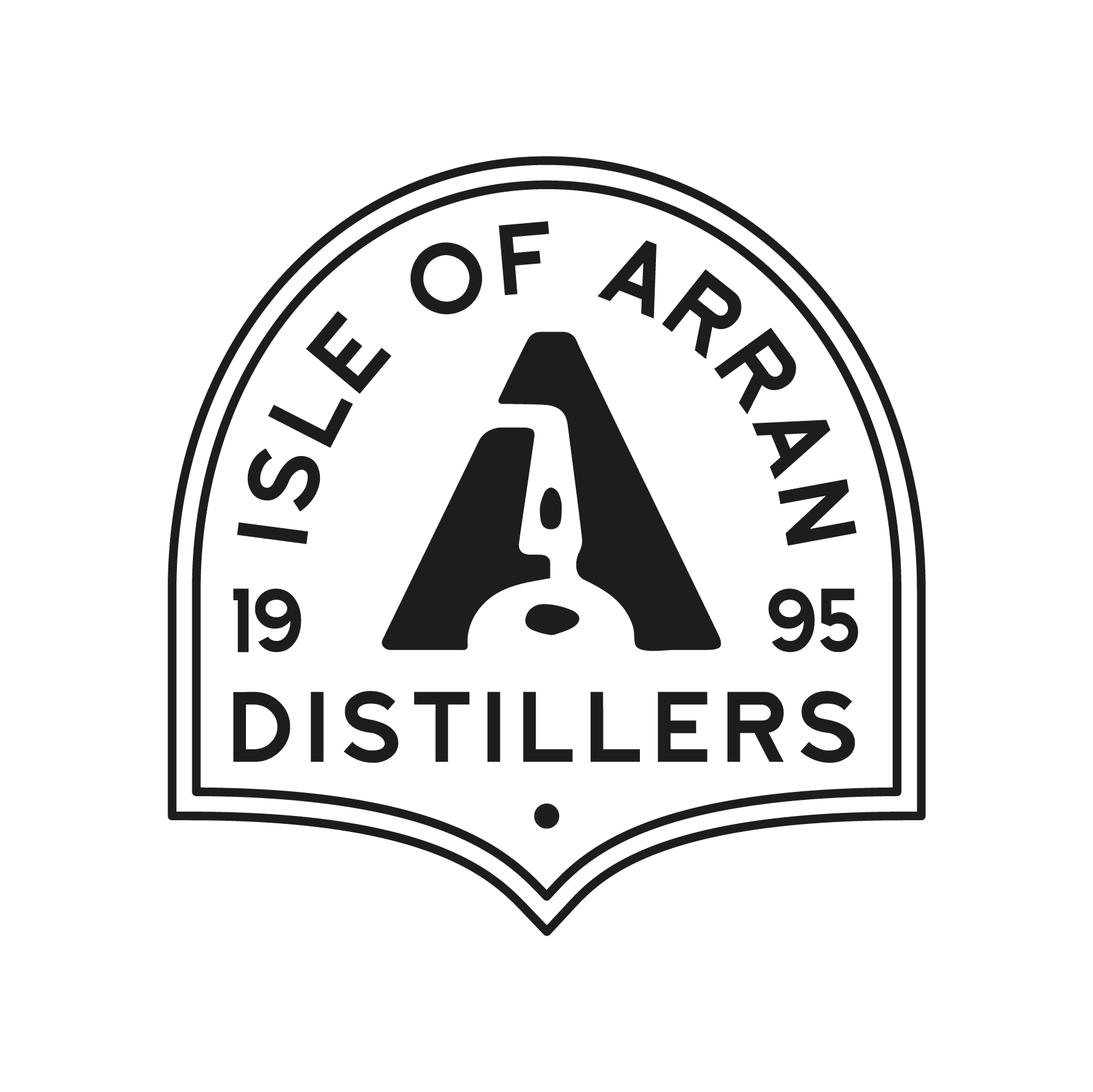 As the owner of two beautiful distilleries at Lochranza and Lagg on the Isle of Arran, it felt time to make a clear distinction between the two sides to our island home. We have chosen to draw on the natural elements and authenticity of our original island malts by focusing on the unique provenance of our home village of Lochranza.
To learn more about the new-look Arran Malt, please visit the Lochranza Distillery webpage.