BLOG SERIES ENTRY II - Construction of the Warehouses
By the end of 2017, three brand new warehouses had been constructed on the Lagg Distillery site.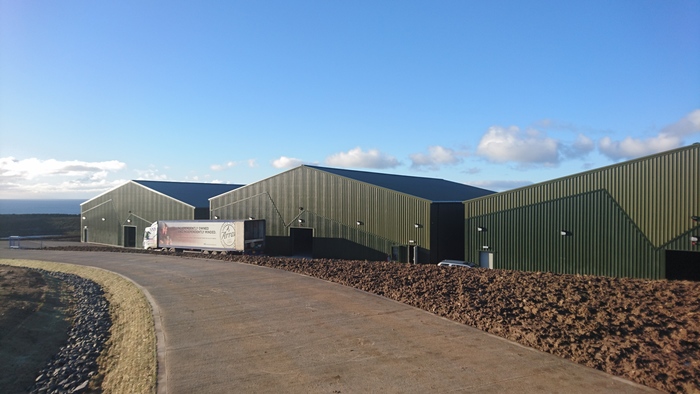 The warehouses are a combination of palletised and racked and have a large capacity to store Lagg and Lochranza Distillery casks as well as private casks, owned by members of our Lagg Cask Society.
Today these warehouses store a number of casks, including cask number 1 which was filled on the 10th April 2019. This cask will be matured for a period of ten years and will then be bottled exclusively for members of our Lagg Cask Society, each of whom owns their very own Lagg Cask.
If you would like to learn more about owning your own cask of Lagg whisky, please click here.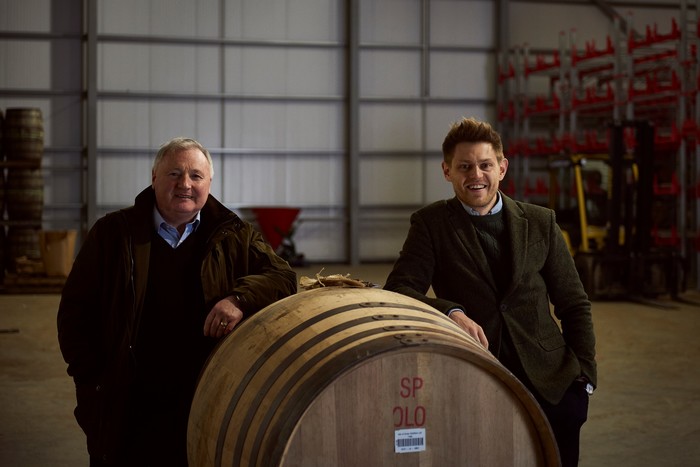 In addition to the construction of the warehouses, the early days of the build of Lagg Distillery also saw a lot of necessary work to the site grounds.
Amongst the laying of foundations, this also included starting work on the planting of our apple trees.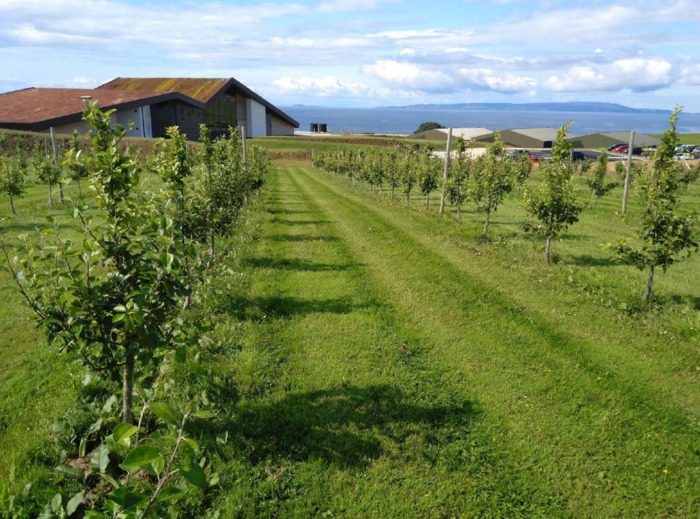 To date there have been over 1,911 apple trees of differing varieties planted within the grounds at Lagg Distillery with a further 900 planned by the end of 2020. The varying varieties have depended on ground conditions on the site itself and have also been tailored to suit the weather conditions on the southern end of the Isle of Arran.
Following the necessary groundwork, construction on the distillery and visitor centre building itself began…