BLOG SERIES III - Steel Work and Roof
In april 2018, following extensive ground work, the first of the outer steel works were erected at Lagg Distillery.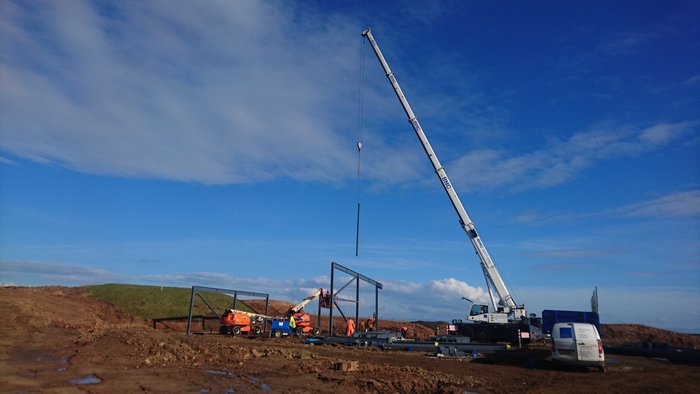 Access roads were also laid to allow contractors easy access to get on and off site and by the end of July 2018, the main outer shell of Lagg Distillery was complete.
The distillery was designed to fit as naturally as possible into the surrounding Arran countryside, with a "green" roof and the outline of the building itself reflective of the outline of the southern end of the Isle of Arran.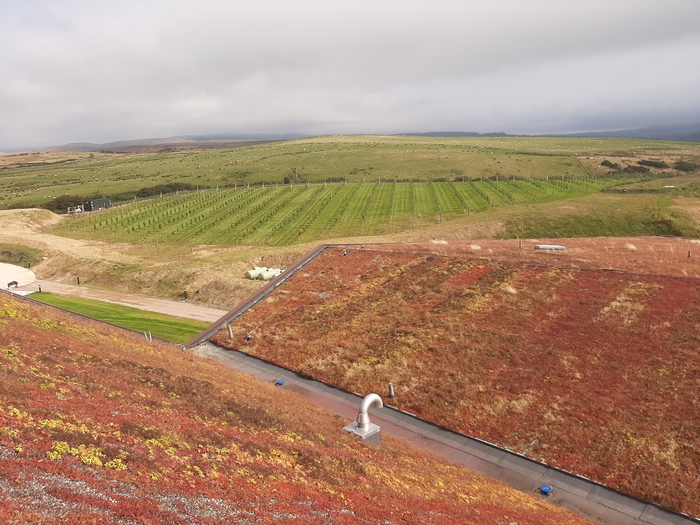 The green roof is made up of a Bauder Sedum blanket which is made up of a series of sedum species, some mosses and grasses, allowing it to change colour with the seasons.
Around this time in 2018, it was announced that Graham Omand would be spearheading production at Lagg Distillery under the leadership of Master Distiller James MacTaggart.
Graham had worked as a stillman at Lochranza Distillery for 8 years prior to his appointment, where he had benefitted from the knowledge and mentorship of James, who has now spent over 40 years in the whisky industry.
Speaking of his new position, Graham said: "I honestly think I am one of the luckiest people in the world to be given such an amazing opportunity. How many people can say that they are going to be looking after a single malt distillery and I feel very proud and honoured that I was chosen to help spearhead this new distillery"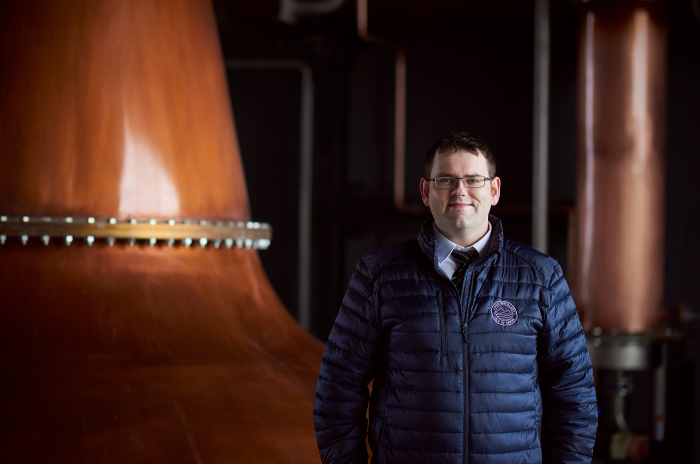 Next week we take a closer look at the arrival of the custom-made copper pot stills and mash tun and thier installation onto the distillery floor…