Lagg Inaugural Releases on Tasting - Batch 1
Our Senior Tour Guide of Lagg Distillery, Fred Baumgartner, has tasted all three Batches of our Inaugural Releases in preparation for sharing them in tasting sessions with our visitors to the distillery this autumn. He shares his notes for Batch 1 with you below!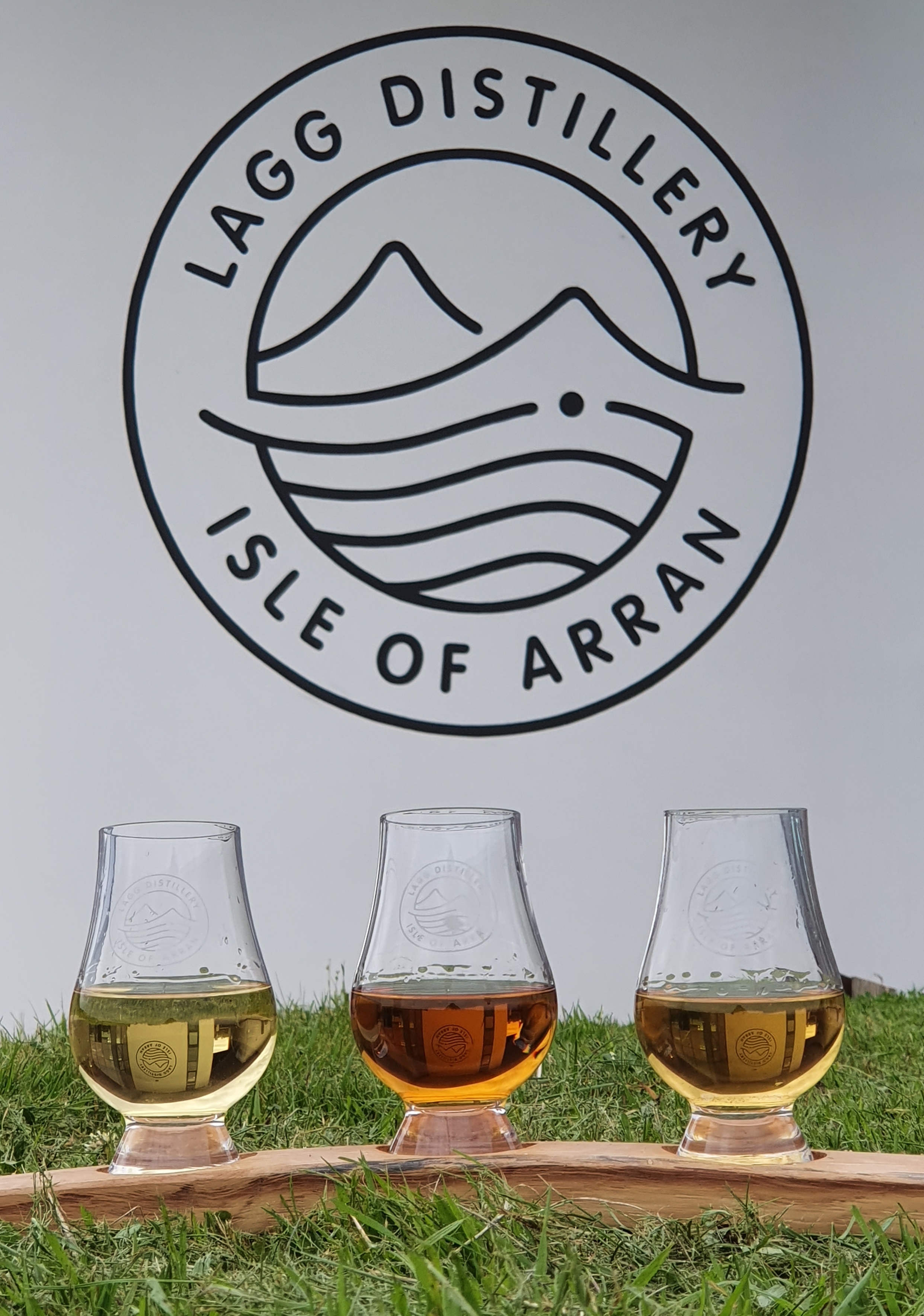 Lagg Single Malt Inaugural Releases - Batch 1
Colour: Very pale – white wine/pale straw
Nose: Medium intensity. A hit of earthy peat with slight medicinal note in the background there too. A sweetness; caramels, vanilla tablet. Alongside the peat there is also a slight herbaceous note there too. Can't quite pin what it is exactly – like walking in an herb garden?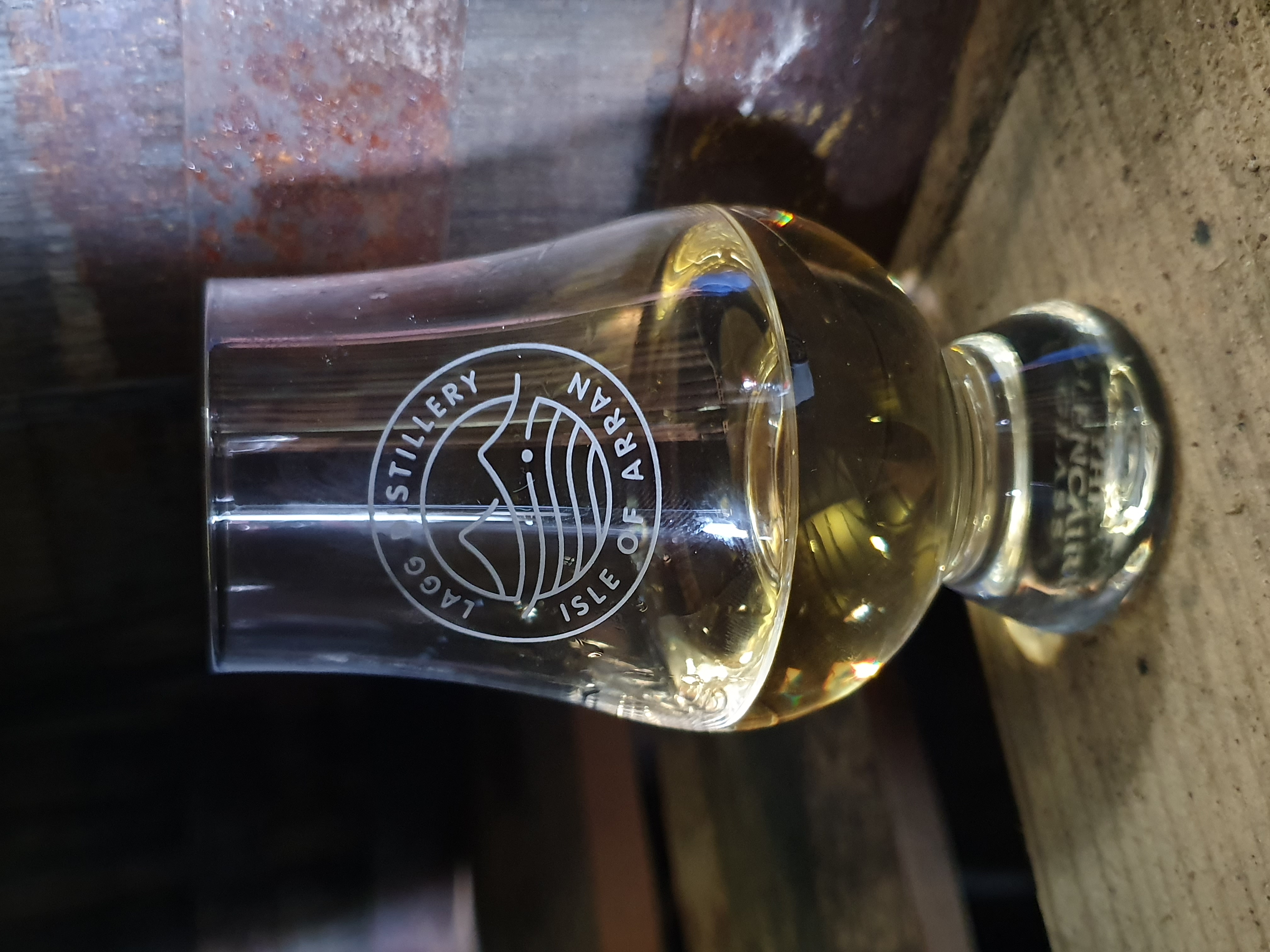 Palate: Very mouthfilling, quite thick texture. The sweetness on the nose is sill there, but more butterscotch and malted biscuit. Vanilla tablet notes and there is also now a minerality to it.
Finish: Medium-Long and very full. Nice warming peat that lingers but a bit more of that medicinal note is prominent.
Comment: With water, a burst of the sweetness on the nose and then less of the vanilla but more mineral and herby notes. After some time much more of that rock pool-y bit salinity is present. Sweet, with earthy peat but that interesting minerality and herby element in the background.