Lagg Inaugural Releases on Tasting - Batch 2
Following last month's Batch 1 release, our Senior Tour Guide Fred Baumgartner has tasted Batch 2 and shares his notes below.
Inaugural Batch 2 – Oloroso Firkins 50%
Colour: Russet muscat/Tawny
Nose: Medium intensity. Earthy peat smoke. Lots of sweetness and nuttiness coming through. Cocoa, some fruitcake. A real earthy note.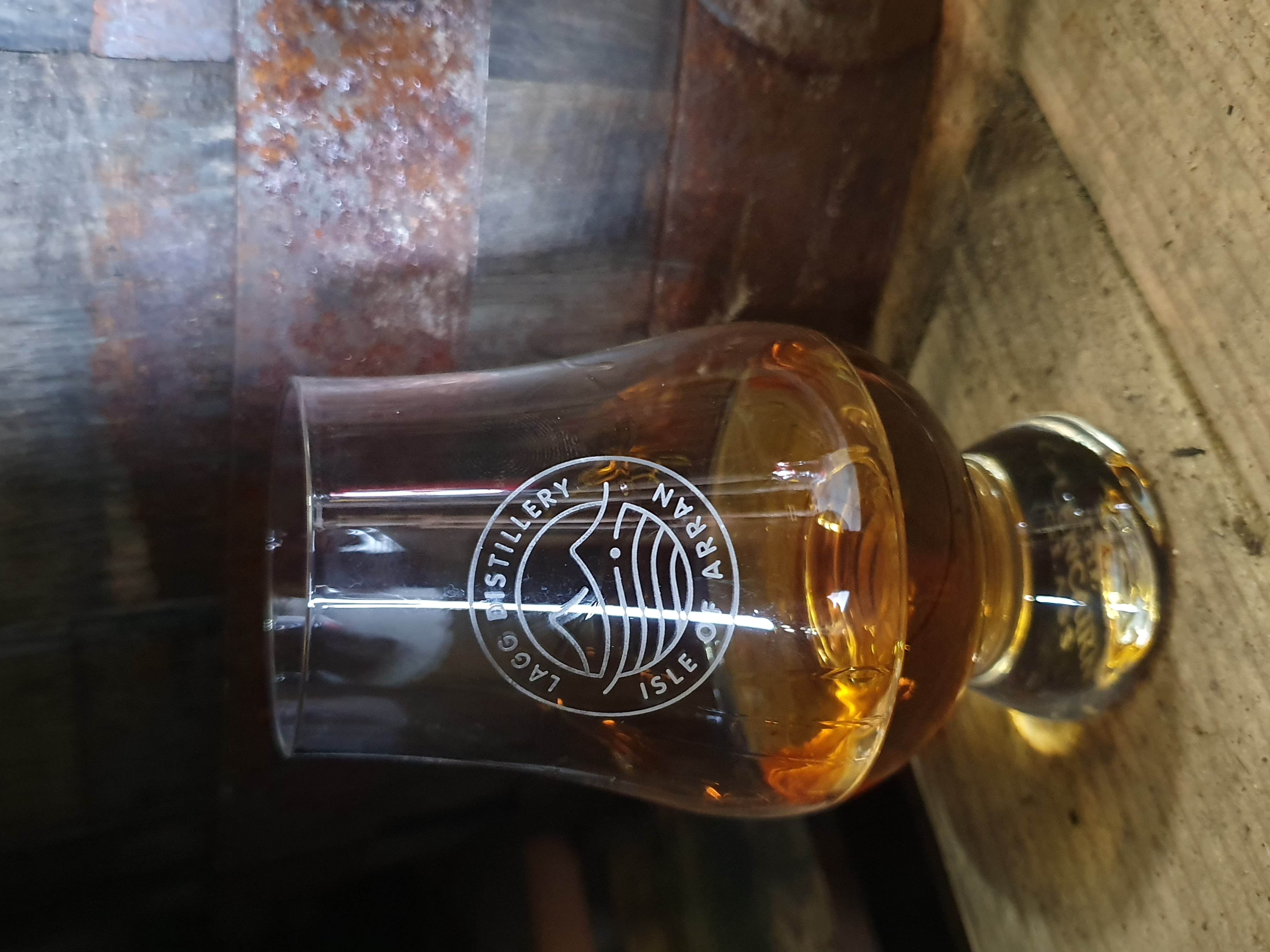 Palate: Creamy and thick. Big hit of the peat. Certainly, doesn't feel its ABV! Some chewy toffees and red fruits.
Finish: Medium-Long. More peat, classic bonfires. Oaked tannins and a hint of sweetness. Touches of salted caramel and caramelised sugars.
Comment: With water, initially a big hit of hazelnut milk chocolate on the nose which then develops into sticky, chewy caramel notes on the palate and then as it opens up more salt in the finish and a lovely, salted caramel lingers. Water really helps to open this one up with those sticky sweet notes. Earthy Peat, a bit of oak and lots of rich caramel and treacle-y sweetness.