A closer look at our Lagg Inaugural Releases...
We are really looking forward to sharing all three of our Lagg Inaugural Releases with everyone, after patiently waiting over the past three years at Lagg, during what have been challenging times for everyone globally.
While our whisky was maturing, we have been working on a design for its pack which would tell the story of our distillery and represent who we are. We worked with design agency Stranger & Stranger and they shared their perspective of working on this exciting project with us.
"Isle of Arran Distillers approached us to design the packaging for their new sister distillery at LAGG.
Built on an ancient distilling site, the area was well protected for illicit distilling with views of approaching traffic from both land and sea. Like the illicit stills of old the new ultra-modern distillery nestles low and blends into the landscape.
It is the landscape that played a key role in the approach to the design. LAGG'S isolated island location is represented by an unbroken debossed line that circumnavigates the bottle and undulates with Arran's two main mountain peaks.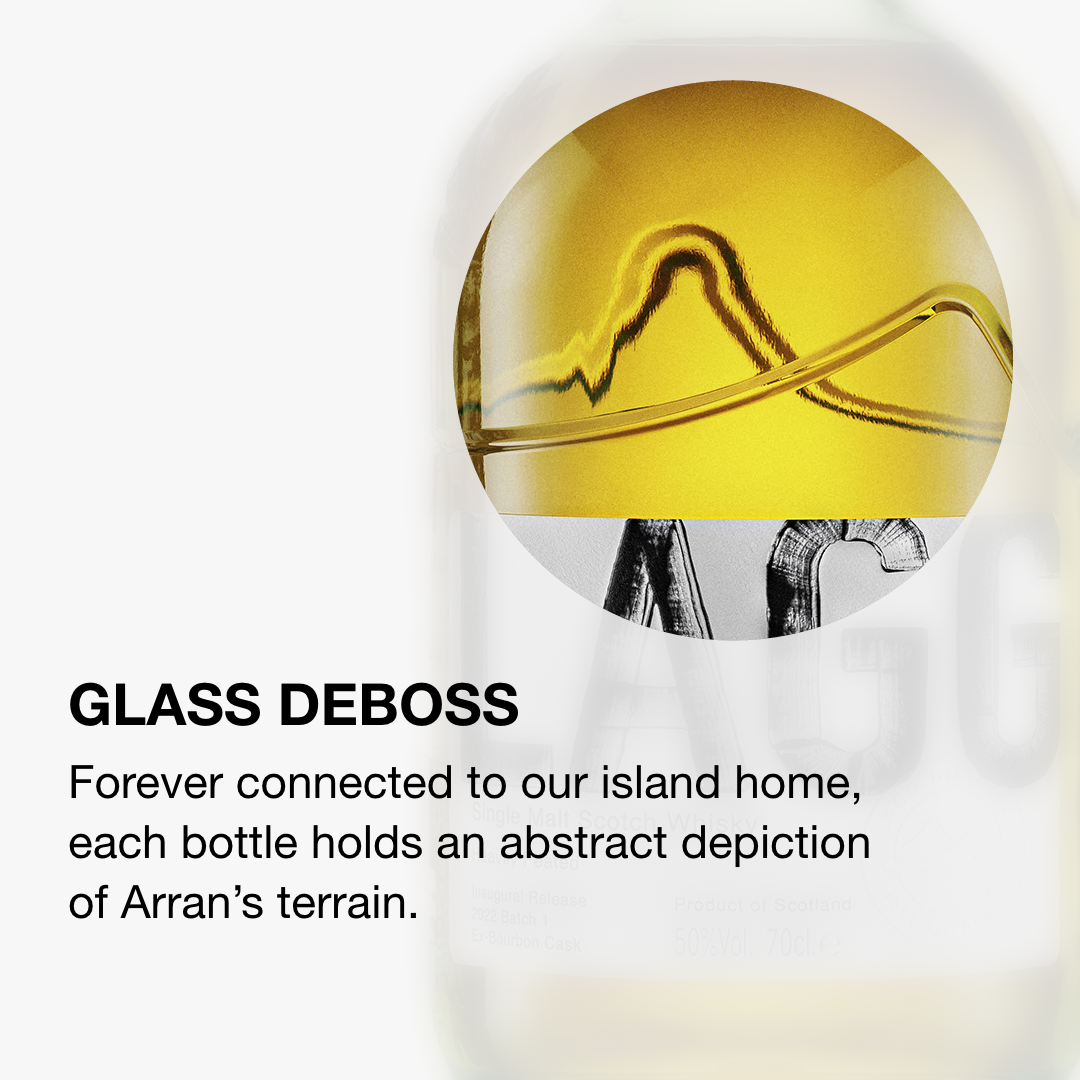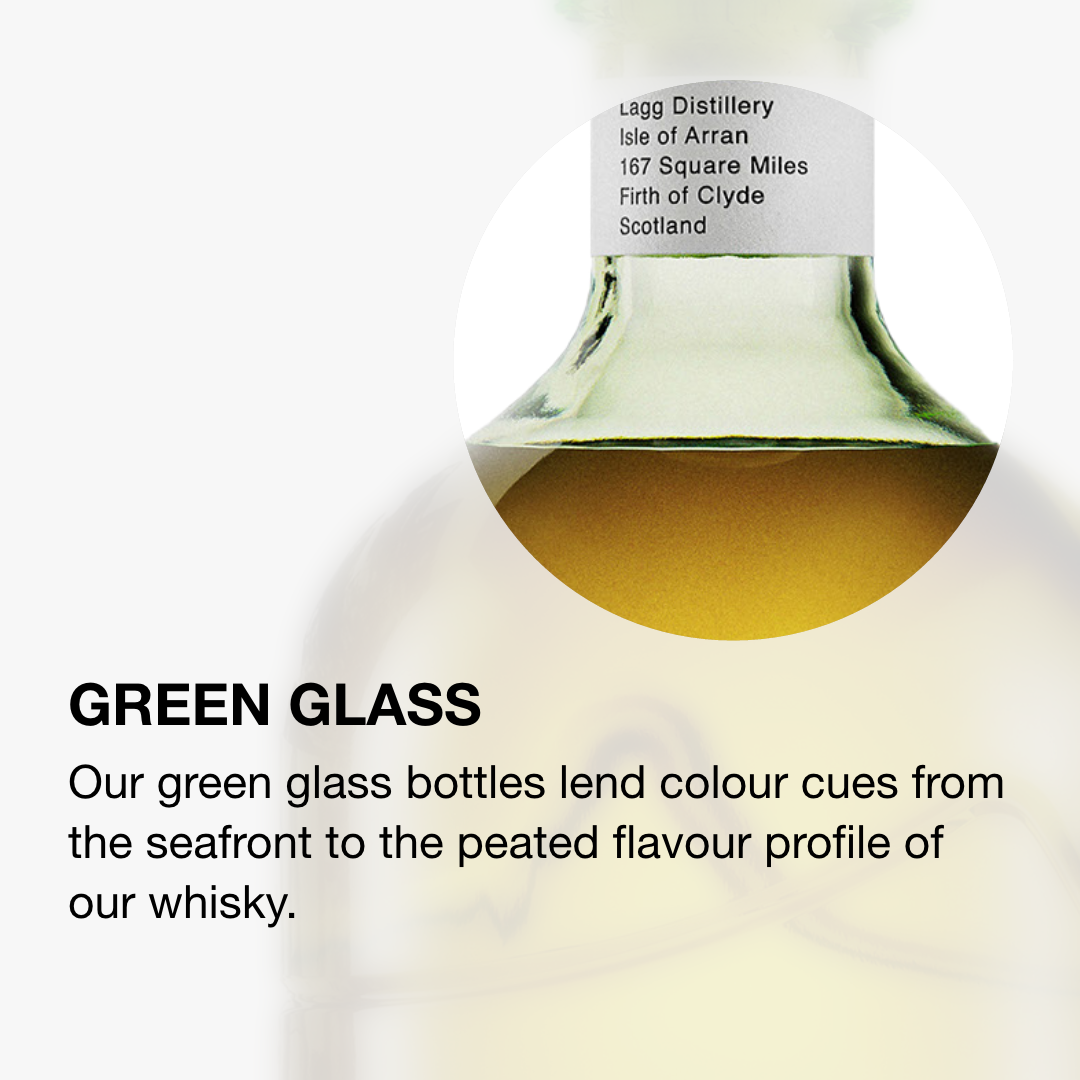 A region of traditional peat cutting for fuel, LAGG distils its whisky in a heavily peated style and peat cutting tools with their worn and rounded wooden handles provided inspiration for the soft domed bottle closures.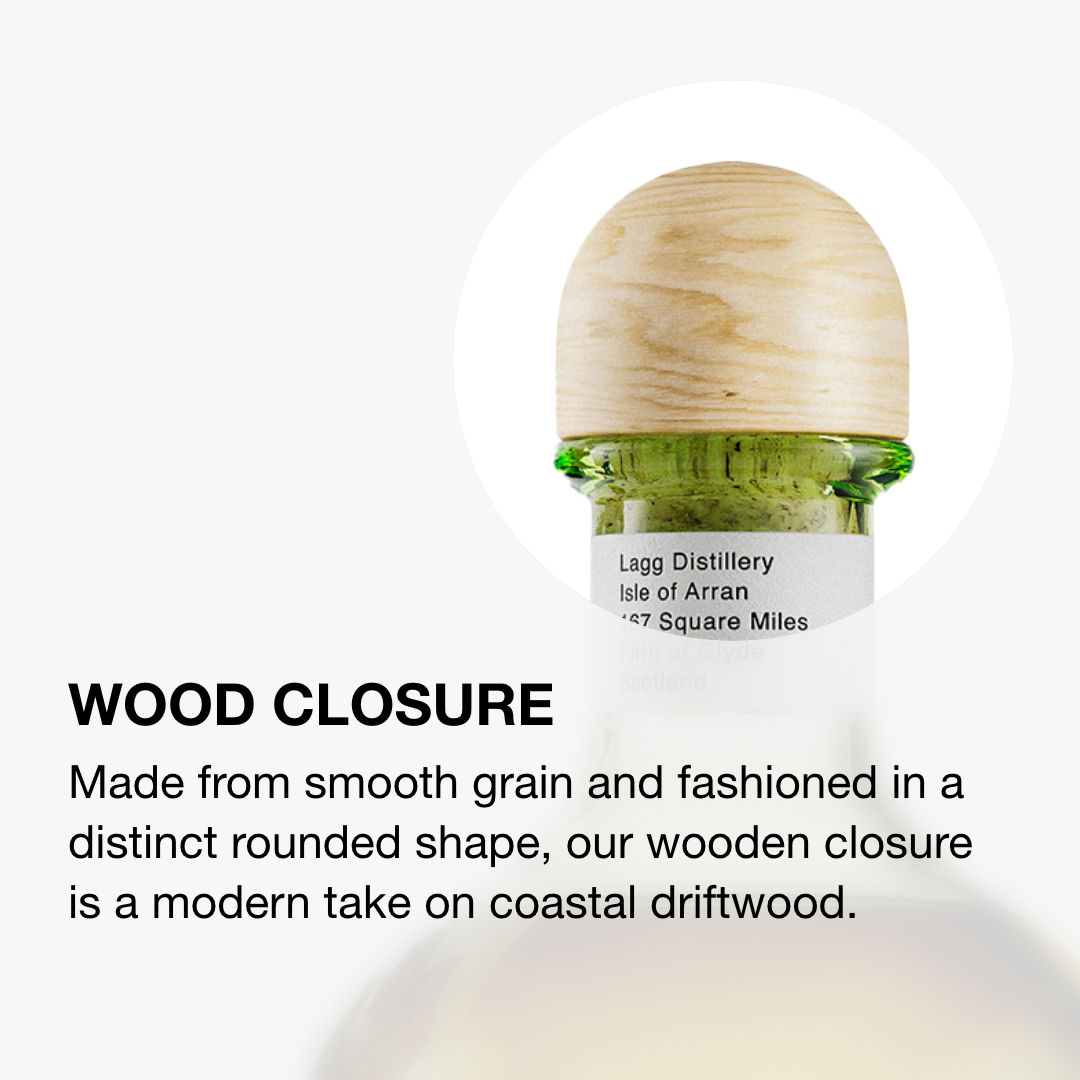 The labels are simple and direct without unnecessary information to reflect the open-ness of the new distillery. The execution of the hand painted LAGG branding is bold and imperfect with visible palette knife stokes to evoke the slightly oily nature of the soil and hero the hard and sometime dirty work of the peat cutters.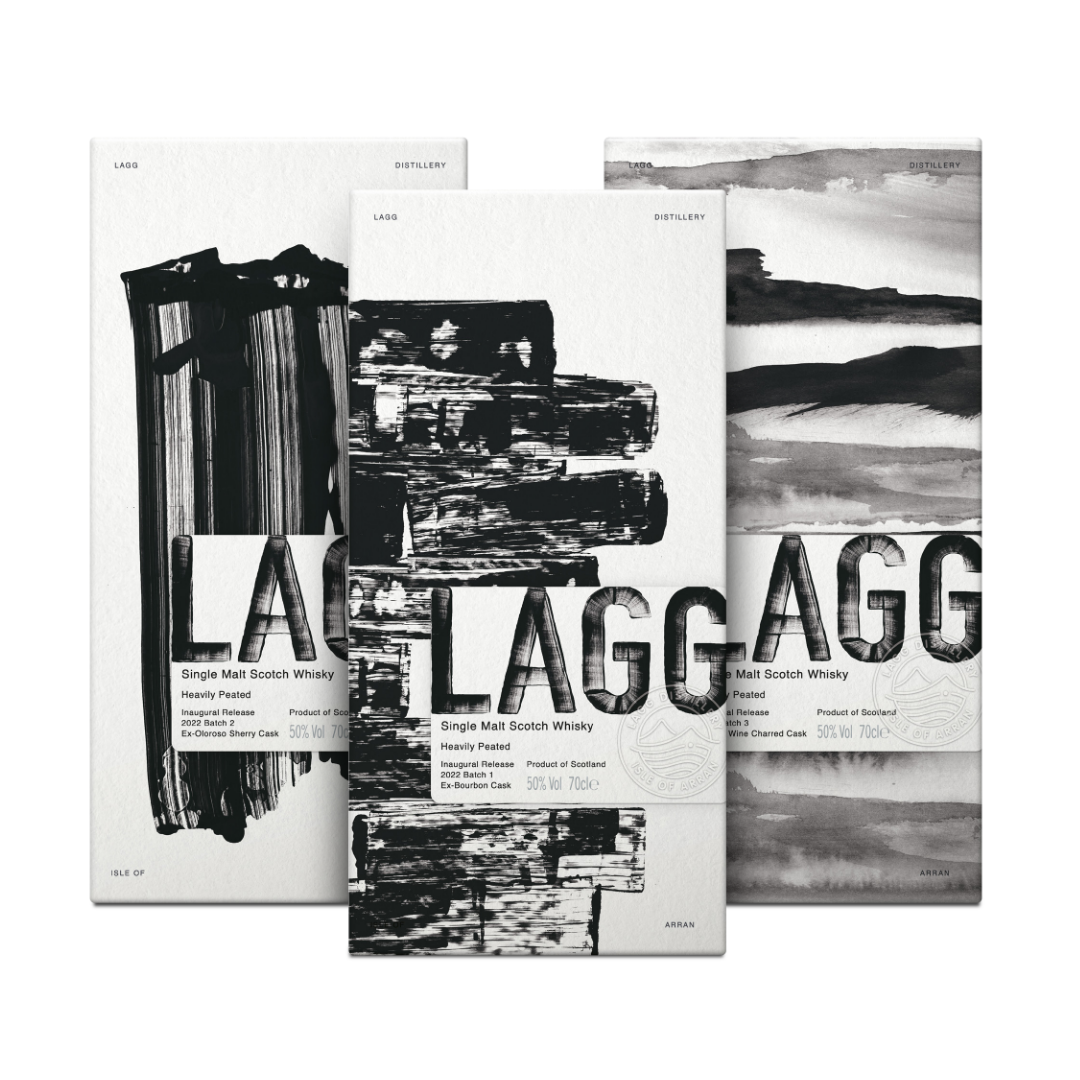 Credit: Guy Pratt Design Director, Stranger & Stranger.
We are looking forward to sharing all three of the whiskies with you all and celebrating another milestone for our Lagg Distillery.