BLOG SERIES V - Washbacks
The washbacks at Lagg Distillery are made of traditional Douglas Fir oak. They arrived on site in October of 2018 and were assembled in place by hand.
In total, there are four washbacks on our distillery floor, each with a capacity of 24,000 litres. However, during production they will each be filled with only 20,000 litres of wort for fermentation.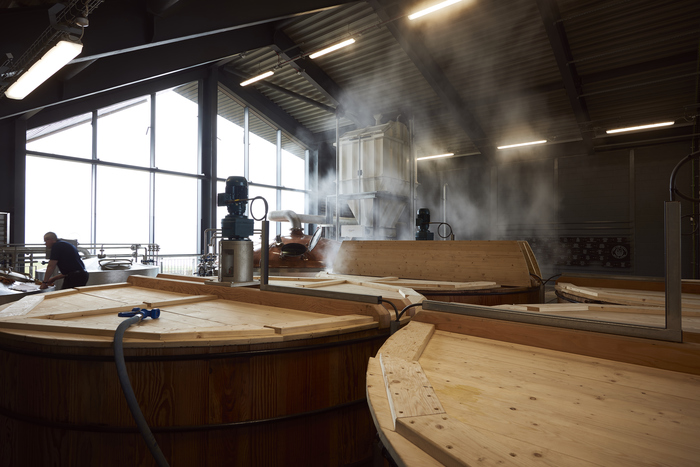 Fermentation takes around 72 hours at Lagg Distillery and ensures a good quality, high flavour wash which is then passed to the stills to begin the distillation process.
Once each of the elements used in the production process was put in place, the stills went through a period of commissioning before production was able to begin.
The first recorded middle cut passed through the spirit safe at 14.25 on Tuesday 19th March 2019.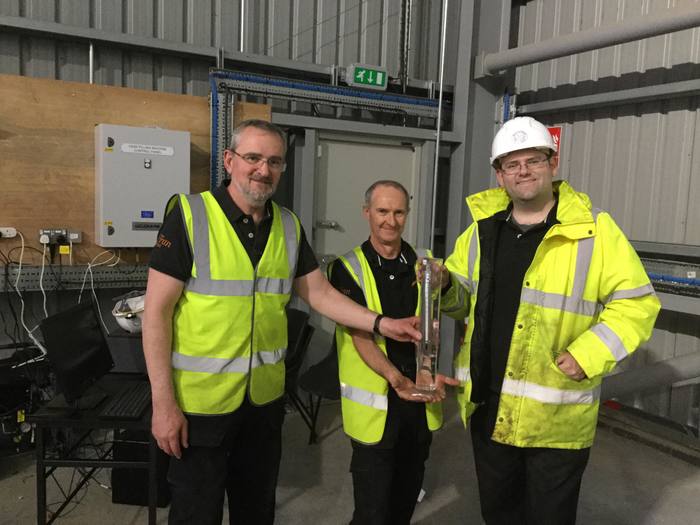 Although the distillery was now in production, the Lagg Distillery Visitor Centre, which sits in a separate portion of the building, still wasn't quite ready and required some finishing touches.
Join us next week to find out how it all came together before the opening of our distillery to the public in June 2019…
Or, if you would like to learn more about the production process at Lagg Distillery, you can read more about it in our Sales Manager and resident whisky geek, Andy Bell's 'Geek Desk' Series:
Part 2 – coming soon!