BLOG SERIES VI - Opening to the public...
By the end of March 2019, spirit was flowing at Lagg Distillery. However, we weren't quite ready to start welcoming members of the public just yet…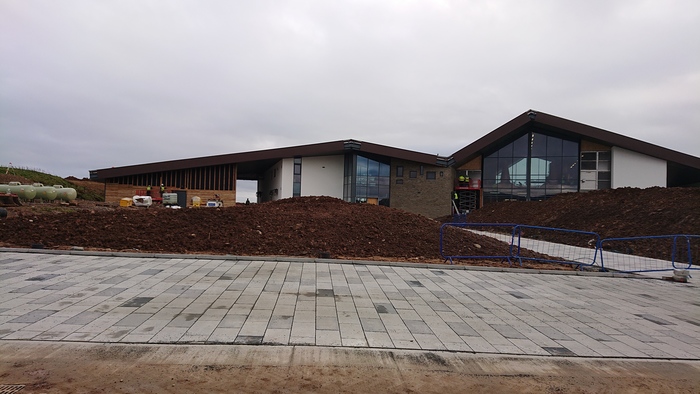 Although the exterior of the building was complete by the end of February, there were still a few details which needed to be put in place within the visitor centre and the exterior landscaping.
Designs and infographics were applied to the interior of the walls and the Wall of Fame which hangs on our distillery wall was put in place just before we welcomed a group of our Lagg Cask Society members for an exclusive look at the distillery before the rest of the waiting world.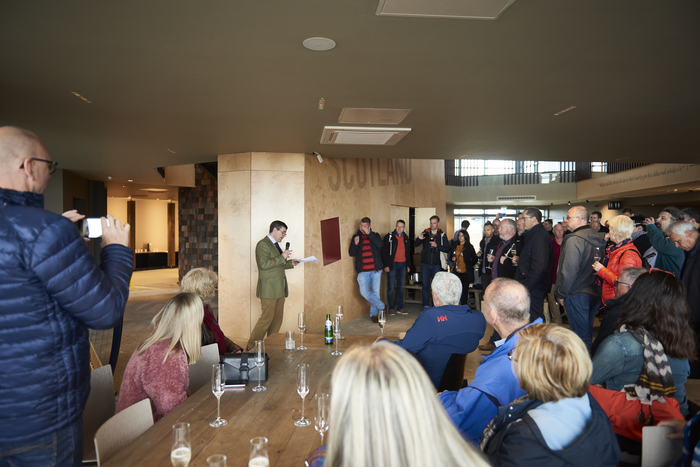 Following the Lagg Cask Day in April, final touches were made including a marble floor in the entry way and remaining wall designs.
Our distillery was then ready to greet the waiting world and the doors opened to members of the public for the very first time on the 12th June 2019.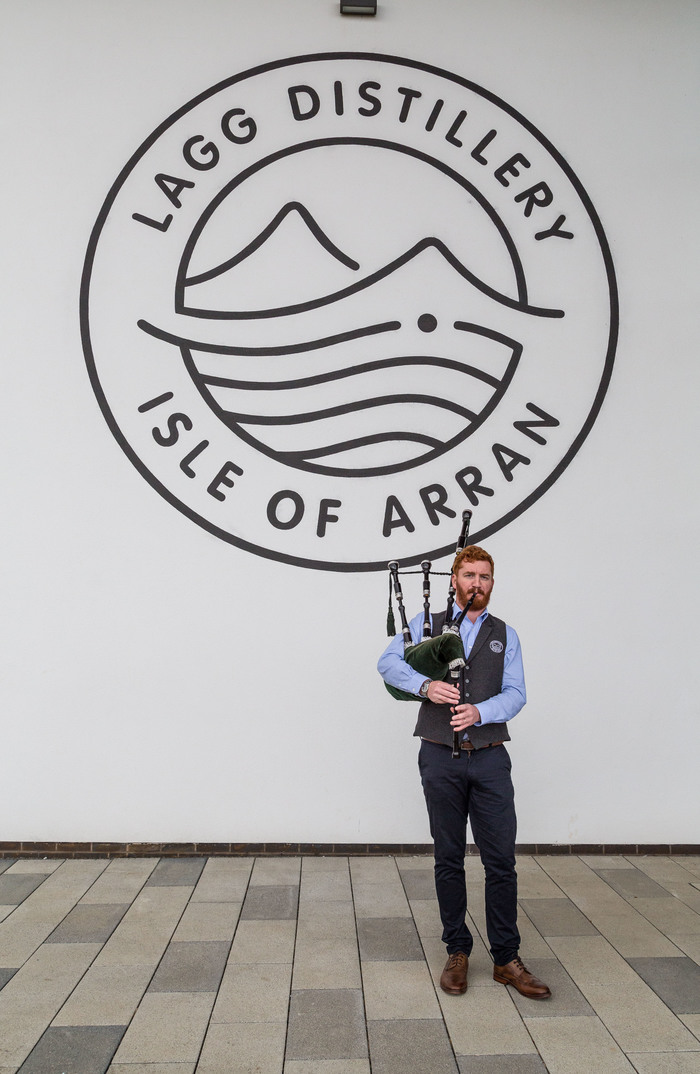 In the year past, we have welcomed many visitors to Lagg Distillery and have enjoyed getting to know each of your stories and sharing the start of our journey with you. We are deeply saddened that current events have meant that we have had to temporarily close our doors but we hope to be open them to you all again very soon.
Thank you for following along with this series of blogs which tracks back to the construction of our beautiful distillery and remember if you have any questions, you can email us on info@laggwhisky.com
Remember to make sure you follow us on our Facebook and Instagram channels to get early access to new content, coming very soon!
Slainte.